'Dance alone' is the tale of our times. Yes, these weird times we are currently living in. But the YouTuber-turned-fully-fledged-musician is no stranger to translating incredibly specific and universal emotions into killer tunes.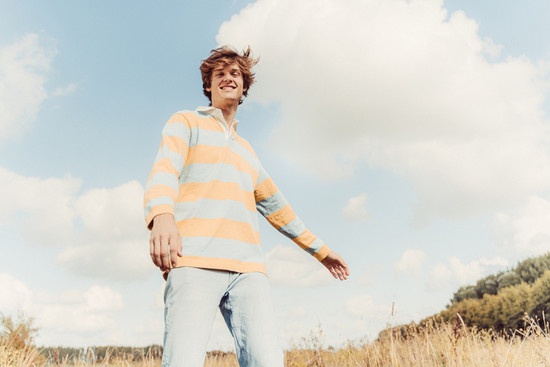 Previous release, 'Sweaters' was the introverts' ode to nights in, leaving parties early to go home, change into pyjamas and watch Netflix. It was the perfectly relatable song set to signature Blanks-style 80s beats and basslines, which Blanks performed during his headline set at London VidCon 2020.
Now, with 'Dance Alone', Blanks is shown to be readjusting to this new way of life. He wrote this song whilst in quarantine, and was not planning on a full release, but the feedback on his homemade YouTube video was so overwhelmingly positive, that he decided to add it to his release schedule.
https://www.instagram.com/musicbyblanks/
The song and video sees Blanks singing some very relatable lyrics – "been staring at the walls today / to find some hidden meaning… I've been lost, lost in the rhythm lately / I don't know, know how to dance alone," while dancing on his own, talking to his houseplants or playing guitar. This song is a little more bittersweet than some of Blanks' previous tracks, but still packs a punch with his signature 80s-inspired vibes and retro aesthetic.
Watch the video for 'Dance Alone' below and make sure to follow @musicbyblanks to stay up-to-date with rescheduled live shows and release dates.