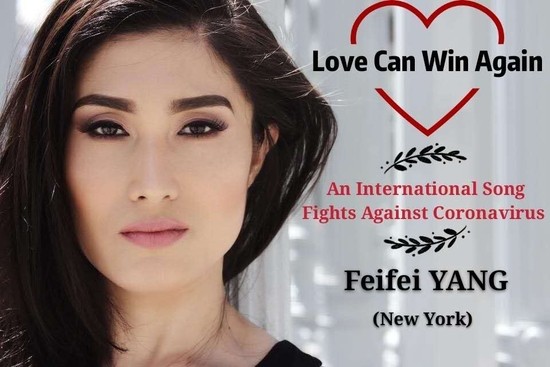 by Nick Christophers
At a time that we are struggling to understand this epidemic that has swept the world with dread comes along certain musical talents to help soften the blow. Similar to the classic track "We Are The World" back in the 80's that addressed world hunger this one focuses on the power of universal love. The original idea was created by Dr. Zhong Jin, Professor of China – Japan Poetry Research Department from XI'AN Jiaotong University. He wrote the poem "Things Will Be Alright" which then was transformed into a song by composer Shan Zhang. Once it was made public it began to create emotional ripples worldwide.
The song was soon translated into nine different languages. A diplomat from Belarus translated it into Russian and created a video to go along with it. Then a Chinese Ambassador in France translated it into French for France. A similar thing happened in Japan with a well-known artist. It then was taken by Italian singer Alberto Casartelli who and added some new lyrics to honor the doctors, nurses, and health workers for their tireless contribution to this horror and to inspire the Italian people that they will come out stronger after this.
In America, specifically in New York, well known composer and singer/songwriter Feifei Yang welcomed the track to offer an English version. She altered the title to be "Love Will Win Again" since she strongly felt that love is the vehicle that drives us and helps us to survive the worst. It just so happened that after she recorded the track that Governor Cuomo echoed the message the song offers in his own words, "Love wins… And it will win again through this virus."
Who better to present this composition than Feifei Yang who has embraced America and all it has to offer her. At a time that we are hunkering down and being extra cautious and avoiding expressing our love for one another this song allows us to share it in a different manner. Feifei believes as most of us do that there is always hope where love exists. This track is an international song to fight against the Coronavirus. Music has always seemed to bring people together in all types of ways and more so at times of crisis. You can listen to this amazing track at the link below.