Bunny Blake is a public figure. Most people know her as a singer, but that's just the tip of the iceberg. Ask her when she started singing and she'll tell you, "since before I can remember". Bunny grew up surrounded by music. She sang at church and learned to play guitar at 12 years old. With a guitar player for a father and opera singer for an aunt, it's not surprising that Bunny Blake would carry on the family legacy.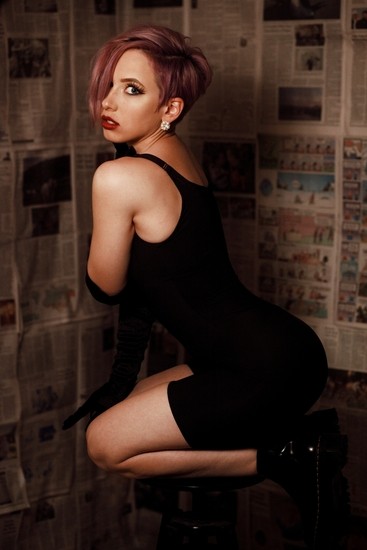 Bunny Blake was 12 when she started writing her own music. Since then, she's been on a journey to discover her unique style. One article published by 303 Magazine stated, "[Bunny] wanted to be a singer after listening to Destiny's Child, to be a guitar player after listening to James Taylor and to be a rocker after listening to Tool". This eclectic taste in music shaped the next decade for Bunny Blake.
In a past life, Bunny toured the world using her legal name. During that time she earned a partnership with Taylor Guitars as well as performances at CMJ Music Marathon, Sundance Film Festival and Copenhagen Songwriters Festival – to name a few. While she enjoyed every minute of the whirlwind she found herself in, Bunny needed a moment to reflect. She asked herself why she wanted to do music in the first place?
What was inspiring to her? It was in trying to answer these questions, Bunny found herself back at square one: alone in a room with a pen, paper and her guitar.
Fast forward to 2019. After almost four years of dedication to songwriting, she was ready to release new music. Her musical style and outlook on life had changed
markedly by then, so she knew it was time to reinvent herself. Then, Bunny Blake was born. This transformation allowed Bunny to be fearless, unafraid to take creative license and break the mold she previously made for herself.
Now, Bunny is getting ready to release the music she spent October of 2019 creating in London. With such musically diverse influences, one is always left guessing what Bunny Blake will do next! Only time will tell.
https://www.bunnyblakemusic.com