Launching on the App Store today is a revolutionary new social music making platform; Endlesss.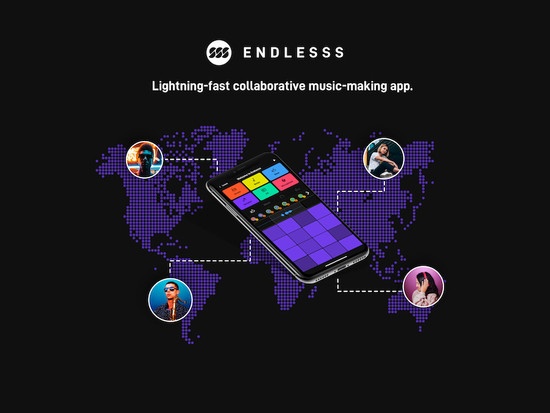 Free to download, it's easy to start for the newbie but deep enough to change how self-isolating musicians jam remotely.
Each Endlesss "Jamm" is a virtual musical hangout with a live chat room. Players exchange "Rifffs" and create an evolving piece of collaborative music together. The jam could go on for hours or you could record a 30 second riff and share it.
On Endlesss you build songs loop by loop and it works in lightning fast real time. Built into the app are software versions of the gear in a music producer's studio; drum machines, samplers, synths and FX. It puts these instruments at your fingers tips. You record your work with an intuitive "tap to loop" flow. It's a multiplayer music creation workflow which works equally well on a smartphone screen as it does on a large bank of professional MIDI controllers.