CBD industry is continually changing and growing at a fast rate, including the assortment of various CBD infused products. If you are familiar with CBD, you probably have heard about commonly used products such as CBD oils, CBD capsules, or CBD balms. However, there are also some less known and unusual goods like CBD face masks, patches, bath salts, and even cellulose fibre masks. If you are curious to try CBD and aren't sure where to start and what CBD form to choose, this quick guide can help to find answers to your questions on how to pick a suitable CBD product.
CBD comes in various forms, concentrations, strengthens, and forms. Given such huge market size and popular demand, many brands and manufacturers launch new CBD infused products frequently to fulfill the
needs and preferences of each customer, even the pickiest one.
Considering such a wide range of choices, it may seem hard to choose the right CBD product. Let's draw attention to possible CBD forms, their specific features, and potential uses.
CBD Oils & Tinctures
CBD oils are made using one of the three CBD extract types: full-spectrum made up of all plant components including little concentrations of THC; broad-spectrum distillate with the same full-spectrum profile of cannabinoids but without any traces of THC; and CBD isolate that is made exclusively of CBD.
Also, CBD tinctures contain a carrier oil (hemp seed oil or MCT oil) and optional additives such as sweeteners, flavours, and terpenes. CBD oils are intended for sublingual administration by using a few drops daily.
Some people prefer to swallow oil immediately, while others place it under the tongue and hold for 1-2 minutes before swallowing for better bioavailability. Such intake helps components to absorb into the bloodstream via the mucous membranes under the tongue and experience benefits quicker. Oral intake has an average onset time of 20 to 40 minutes, and effects last for up to 6 hours.
CBD oils and tinctures can also be applied directly to the skin, wounds, and other inflamed areas or used as an addition to salads, yogurts, beverages, and other meals and recipes.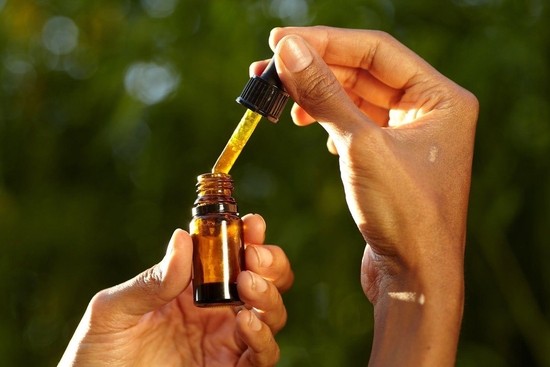 CBD oils often come in different concentrations and volumes with a glass dropper for easier dosing. This liquid product ranges from 10 ml bottle to 100 ml, with various strengths from 100 mg of CBD to 20.000
mg.
CBD Soft Gels and Capsules
CBD capsules are made of soft gels or a two-piece capsule form that encloses the CBD content. They are designed to be swallowed like any other ingested supplements. The content of CBD capsules can differ
from one company to another and contain the following ingredients: CBD extract or CBD isolate, oil carrier (hemp, coconut, or MCT oil), and optional additional components such as vitamins.
Taking CBD infused capsules orally is one of the least bioavailable methods compared to other ways of ingestion. The consumed substance needs to pass through the liver first, which reduces the concentration.
However, capsules are usually tasteless and odour-free, highly portable, simple and discreet in use that provide accurate daily dosing and long-lasting benefits.
CBD Topicals
CBD topicals are produced in various goods such as balms, salves, creams, rubs, and roll-on sticks. Applying topicals can provide localised relief directly to sore or irritated areas.
The topical supply of CBD components allows skipping the digestive process and delivering cannabinoids straight to the bloodstream. Target use ensures deep penetration through the skin layers, fast healing, and
improvements in health.
CBD Edibles
Edible products usually come in the form of candies or baked items such as gummies, chocolate, cookies, lollipops, brownies, and others. The main benefit of edibles is easy-to-use form and masking the natural,
earthy taste of CBD.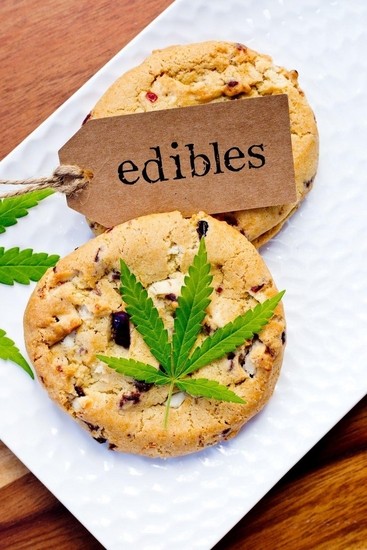 Edibles are a great option for people that want to enjoy tasty snacks while experiencing CBD benefits. This means that edibles provide a discreet way to consume CBD, and almost everyone can give this form
of CBD a try.
CBD edibles possess a wide range of effectiveness depending on the CBD contents in composition. Even though the bioavailability of CBD edibles isn't the best due to the long digestion process (approximately 30-90 minutes), they are the most fun (and delicious!) way to intake daily dosage of CBD.
CBD Drinks
CBD drinks are a special type of CBD products that are discrete, tasteful, and easy to consume. Cannabinoids are hydrophobic components meaning they don't mix with water yet bind to fats. If you decide to include CBD in your drink, it's essential to put some fats, such as milk or butter, in it or purchase a product with water-soluble CBD. The new type of extraction technology called nanoemulsion helps to break down CBD molecules and makes it small and water-dispersible.
Nowadays, you can find different CBD-based drinks, including CBD sparkling water, energy drinks, wine, beer, tea, coffee, and powdered drink mixes.
CBD Beauty Products
CBD can also be found in cosmetic and beauty products such as shampoos, creams, lotions, scrubs, bath bombs, creams, and face masks. These goods are quickly gaining popularity due to various benefits for skin and wide assortment.
CBD infused beauty products can help to reduce inflammation and chronic aches, reverse signs of ageing, as well as treat psoriasis, acne, eczema, and other skin problems and dermatologic conditions.
CBD Vape Products
Inhaling CBD isn't the healthiest yet the quickest method to receive CBD benefits thanks to the high bioavailability. Compounds are absorbed from the lungs and hit the bloodstream almost instantly. CBD market offers a variety of CBD vape products such as vape juice, vape additive, e-liquid, vape pens, disposable vape pens, and vape cartridges.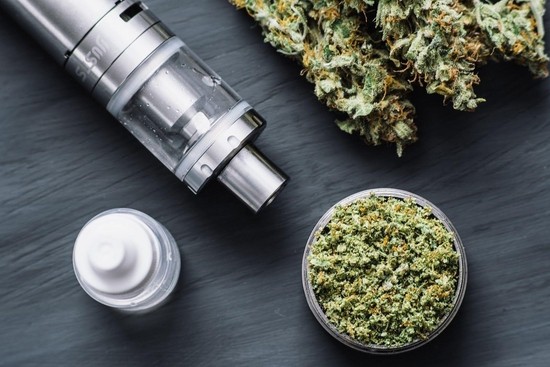 ● Disposable Vape Pens. Disposable CBD vape pens are pre-filled with a CBD vape oil and provide the easiest ways to try CBD treatment without a big commitment. Disposable pens are a perfect option to see if vaping is right for you while experiencing fast-acting effects of CBD;
● Vape Pens. Vape pens are similar to electronic cigarettes and include CBD distillate or refined CBD extracts. The pens are usually healthier and more effective because they don't contain any additives, unlike most vape juices on the market;
● Vape Cartridges. Vape cartridges can be both refillable and disposable. They are pre-filled with a CBD extract, mix of thinning agents, or distillate;
● Vape Oil, Juice, eLiquid. CBD vape oil is the standalone liquid product that is heated, transformed into vapour, and inhaled when vaping. You can use this oil to fill refillable cartridges in a vape pen or vape mod. Also, there are vape additives that can be added to your favourite juice and allow users to inhale a more concentrated dosage.
CBD For Pets
Your fluffy friends can also enjoy the advantages of CBD remedy. There are a vast amount of specially designed and carefully crafted CBD products for dogs, cats, and other animals. These pet-specific products
are infused into treats, capsules, tinctures, sprays and shampoo forms, created to help improve the life of your pets.
CBD Suppositories
The suppository might be the least attractive method of taking CBD, yet the most effective when it comes to bioavailability. Suppositories are absorbed into the bloodstream in the span of 10-15 minutes and offer a long-lasting effect up to 8 hours.
CBD suppositories come in bullet-like shape and usually are intended for rectal use. Also, there are special vaginal CBD suppositories to provide needed help.
Water Soluble / Emulsified CBD
Many brands manufacture CBD products with higher bioavailability, which might be a cost-effective and preferable option for some consumers. These goods are created using a water-soluble CBD extract
and modern nanotechnology that helps to supply useful components into the body faster and eliminate standard digestive processes. Nano encapsulated CBD and CBD oils can have five times higher bioavailability and, in many cases, for the same price, unlike traditional
CBD products.
At the same time, if you are in taking CBD items to maintain a healthy and balanced diet, the onset time is not a decisive point, and products such as tinctures, tablets, and edibles can fulfill your body needs.
Final Thoughts
Each CBD infused product provides different modes of delivering beneficial effects for an organism. Understanding the specifics of product types can help to choose the perfect and suitable one for your needs
and preferences.
Inhaling CBD can help to experience effects almost immediately, as well as a topical application that allows the product to penetrate deeply in the skin. CBD capsules and edibles, on the other hand, need to be digested
by the stomach. The CBD market offers various water-soluble products with higher bioavailability.
Before shopping for CBD products, determine the reason for using CBD, choose the most suitable CBD type (CBD extract or CBD isolate), pay attention to the onset time of a particular supplement, and consider your
lifestyle, including how and when you are likely to use CBD.