Metal horror band FROM HELL returns in 2020 with a new album called RATS & RAVENS. Staying true to the vision that each release is a concept album, Aleister Sinn (the live persona of George Anderson, creator / writer of FROM HELL), releases an album both dark and sinister.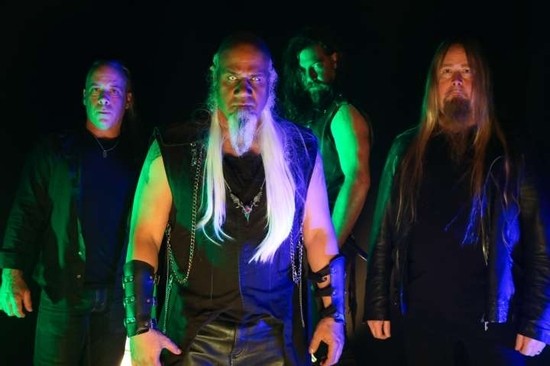 Mid 13th Century … somewhere in Eastern Europe:
"A father disturbs an evil in the east. A witch comes to steal his son and the children of the village to make them her own. She sacrifices them and reanimates the dead with the blessings from the god of vermin. With rats, she brings them back to life and calls them Lilium."
RATS & RAVENS will be available worldwide on May 22 in stores and online!
RATS & RAVENS features Aleister Sinn on vocals and guitar, Wes Anderson on drums, Stephen Paul Goodwin on bass and Steve Smyth on lead guitar. As the band rehearsed the songs with Sinn, the richness of what Wes, Steve, and Stephen brought to the material from their varied backgrounds of musical experience added a depth to each song that was later realized in the final recordings.