Have you ever celebrated your friendship? Or gave a quick "thank you" to the person joined at your hip? Sometimes we forget how fortunate we are to have someone be our ride-or-die, someone that will answer our calls in the middle of the night, and someone that is always our #1 supporter. Pop singer Sami Thompson not only cherishes her best friend every day, she dedicates a whole song to her.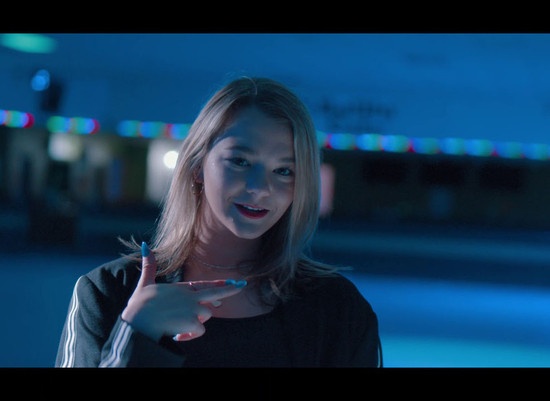 Thompson discovered her passion for singing at age six when she used to jam along with the radio, but now, she makes radio hits. Although she follows the pop formula, each song she releases incorporates her creative twist. The Florida native is inspired by past and present prominent musicians such as Ariana Grande, Whitney Houston, Lizzo, and Frank Sinatra. Her festive single, "Sandy Christmas," garnered over 1.5 million Spotify streams and was the #1 best-selling Amazon holiday single.
Life comes and goes, but friendship is forever. "Lifeline" takes place in a glittery roller rink, and Thompson begins by serenading her BFF. The seriousness doesn't last too long before the girls burst out into laugher; they have a type of synergy that only the two of them can understand. Matching outfits, endless support, and a literal helping hand when they both struggle to skate is the formula for girl power. The phone-obsessed employee seems irritated by the companions when, in reality, she doesn't comprehend their inseparable bond. After watching the music video for "Lifeline," make sure to pick up the phone and express gratitude to all your closest kindred spirits.