Whoever said rock and roll is dead hasn't met the preacher's daughter with sass & brass, Danielle Bloom. Growing up, Danielle started singing in church but was craving more of that rock-sided nature. Music has been in her blood for years and now she is about to grace us with her powerful, edgy presence, so "Tell Me Why"?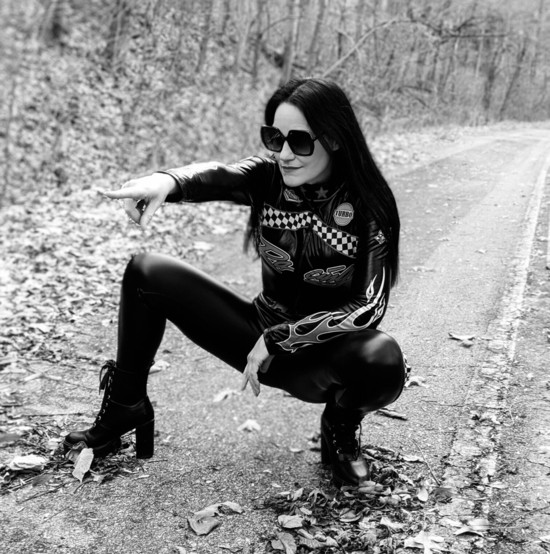 The answer is simple and that is because the music world is starving for a fresh, new face & voice that brings an attitude & style comparable to the likes of say a Pat Benatar or Joan Jett. Danielle Bloom makes for a fierce, strong front woman of Today and I would say she is carrying on the legacy of her rock 'em, sock 'em predecessors mentioned above.
Danielle's new song/music video is called "Tell Me Why" and is featured on the album titled 'Meet Me in the Middle'. The cool imagery keeps the viewer engaged while the music just gets you all amped up. One will hear roaring guitar riffs and a rock and roll spirit that can't be contained. Danielle displays a vivacious energy that is contagious to the viewing/listening audience. "Tell Me Why" is a fun blast of sound that rushes through your eardrums like there is no tomorrow!
Danielle released her first Pop record when she was only 16 years old, has sung the National Anthem at numerous sporting events and has even opened for the likes of: Backstreet Boys, NSYNC, Vanilla Ice and MC Hammer. Impressive accolades to say the least for Danielle Bloom, but this singer/songwriter from Nashville has come to Rock the house with her powerhouse vocals and electrifying performance. Just as Joan Jett and the Blackhearts chanted "I Love Rock 'N Roll", Danielle Bloom is rockin' out hard and keepin' musical hope alive with "Tell Me Why".
https://www.daniellebloom.com/
https://www.instagram.com/daniellebloommusic/
https://www.facebook.com/daniellebloommusic/
By Jimmy Rae (https://twitter.com/2JRae)