The Sheaks are a New Alternative band based out of Chicago comprised of singer/songwriter guitarist brothers Matt and Will Sheaks, bassist Chris Cortez, and drummer Justin Moore.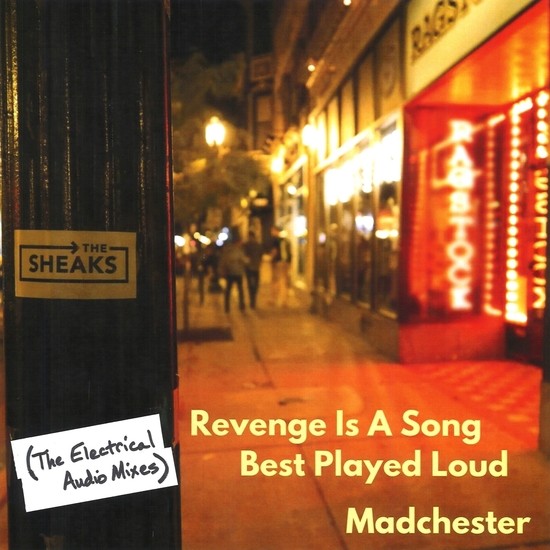 "Revenge Is A Song Best Played Loud" – Matt wrote this one years back about a "frenemy" of his who wouldn't stop continually dumping all over his songs, musical tastes, hopes, dreams, etc. Matt really wanted to beat his "friend" to death with a toilet tank lid, but doesn't have the kind of hips that would do well in prison. So instead, he got revenge on the guy the only way available to him; he wrote a song about it.
Music Link: http://thesheaks.bandcamp.com/
"Madchester" – I wrote this one when we first moved to Chicago a few years ago. Justin and I had talked about doing a Baggy Beat dance infused Rock song for years, and one night while listening to copious amounts of The Stone Roses, Oasis' "Columbia", and Blur's debut album I got the idea for "Madchester". I couldn't come up with a proper name, so we started calling it "Madchester" just as a throw away title. Matt and I spent what felt like forever desperately trying to come up with an actual title only to ultimately realize the only name that sounded right was "Madchester". I know that's a bit like naming a Rock song "Rock", but I'm confident the song is catchy enough for us to get away with it.