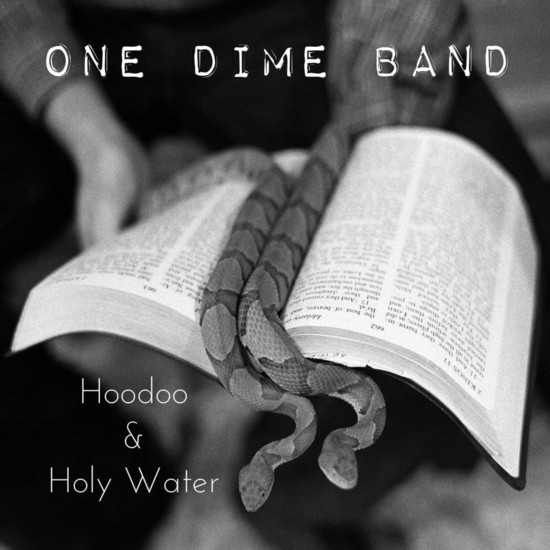 One Dime Band embraces a modern take on the blues with the giddy "Hoodoo & Holy Water". Sung with true fire the whole of the album has a massive, all-consuming tact to them. By embracing such an incredible swinging rhythm, the collection positively teems with life. Instrumentally rich they incorporate a wide variety of sounds into the mix, from the fanfare of the horns to the rustic harmonica right down to the limber guitar lines. Full of such passion, they burn through these tracks with the utmost of power. Best taken in as a singular whole the songs work together to create a vast narrative one that feels so real.
Audio: Spotify – https://open.spotify.com/artist/5r6IFQOukhKaOLDn6vVD6B
Setting the tone for what follows is the peppy approach of the title track and opener "Hoodoo & Holy Water". The sprawling ambitious atmospherics of "Facing Yourself" have a shadowy, noir spirit to them with the sound seemingly wafting up into the infinite. An air of defiance emerges with "Nobody's Dog" where a playful disposition dominates. Beautiful "Mama's Chair" looks back on one's upbringing with such delicacy and decency, full of love. Dreaminess follows through the whole of the surrealist scope of "Salaryman" where the dub-influences roll through with ease. Effortlessly bringing the album to a close is the intimacy of the finale "Little Time".
"Hoodoo & Holy Water" reveals One Dime Band to be true masters of their craft taking a classic sound and bringing it into the present.