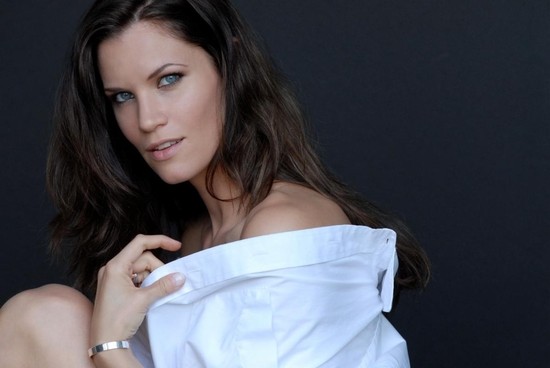 The inspiring new music video from Frida Farrell, "You Can't Hurt Me No More," also serves as the title track to her award winning independent film, Apartment 407. A film about sex trafficking based on a true story. Her own true story.
https://www.instagram.com/thefridafarrell
While the film is the true story of the events that changed her life, the song is the aftermath of that tragic story. In this case, Farrell's experience surviving sex trafficking. The video is an emotional look at the harrowing experience that changed her life, featuring gut-wrenching flashbacks pulled from the film itself. Each flashback is a disturbing glimpse into the darkness she had to endure. Juxtaposed between this tragic and painful ordeal, you see Farrell begin to rise from the ashes of her past through strength and determination. On this heartbreaking ballad about moving forward after the worst happens, Farrell is a beacon of hope for other survivors, that they too can come out on the other side stronger than they were before.
"Music has always been the most important part of my life. I grew up with loud music everywhere. My dad would play it so loud you'd think he was still a teenager. I wrote my first song when I was 5 1/2 years old. Although I was pursuing acting for many years, people telling me I couldn't do both music and acting, songwriting was my steady anchor in life. It was an emotional outlet for me in difficult times. My songs come from personal experiences and vulnerable places. They are authentic and raw and I therefore find it scary to share sometimes. But since teaming up with producer Frank Stone, who let me explore different sides of my voice, I finally found who I am musically. Which brought me to a place where I'm happy to share my songs with the world. It's an exciting new chapter in my life." – Frida Farrell