IBAN or as you might call it an "international bank account number" is a series of numeric digits arranged in a definite pattern to determine/spectate an overseas bank account. This is a special number that is provided to each and every person opening their bank account and the main use of this number is to track the specific bank account or validate its presence linked to a specific person of a specific country. This number starts with first two digits as the two-digit country code and then other series of numbers mentioning the bank, its branch or other specifications as required by the oversea banking systems.
As important and crucial as an IBAN number is, it doesn't replace the actual bank account number given to the customer/consumer by the bank. It only helps in providing the additional information that can help in verification and processing of the payments done to and from the international channels.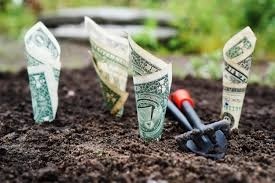 How does an IBAN number works?
As described earlier, an IBAN number consists of two letter country code then succeeded by a two check digits and then followed up to almost a thirty five alphanumeric characters. What these alphanumeric systems represent is the basic bank account number provided by a specific bank to their customers holding the bank account, it is also known as the BBAN. BBAN number is provided and regulated by the commission of specific banking systems in a particular country which decide which specific series of numbers would be allotted to a specific bank dealing with their specific bank accounts.
The practice of IBAN is only popular is among European countries and America but the practice is coming and is going to be appreciated by other countries as well.
How wire wallet can help?
As you might have grabbed the essence of the IBAN numbers, what they can be used for and other specific systems. Now is the time to address to the issue of not having an IBAN number but still having to trade with Europe and other dedicated countries which require a functional IBAN to begin with. Lucky for you, this issue can be resolved with the help of wire wallet which is an online service helping thousands of merchants around the globe. What this service do is to help the merchants register and open accounts with dedicated IBAN numbers which they can then use for making financial transactions with worldwide commissions.
The IBAN generated by this service is as original and legit as any other IBAN number you get after opening and account with a particular bank. But with the help of this digital IBAN number and your account you can collect your payments from around the globe in your own account which you opened using wire wallet. After the finances have been collected you can withdraw that money in real cash with just a click which can be done anywhere in the world. Rest assured you will be able to exchange your earnings into different currencies and carry on with convenient trading, shopping and other various opportunities with international channels.