You could be interested in online casino games but if the casino you want cannot work on your computer or phone then too bad for you. In order to get access to a wide range of games, your operating system has to be compatible with the casino software. There are two available versions of online casinos. These are the downloadable casinos and the non-downloadable casinos.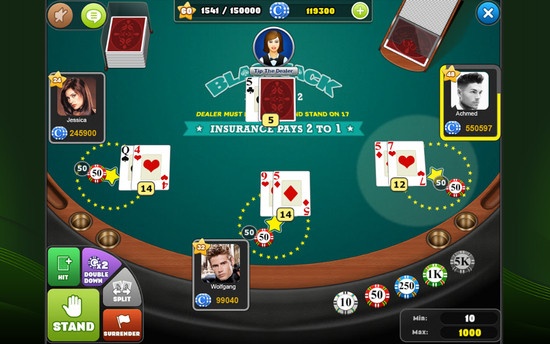 Downloadable casinos
These are the casinos that have a downloadable software client. You're supposed to download it to your computer before you can actually start playing. What this means is that you can still be able to contact the service provider without using a browser.
Other than being quite convenient, downloadable casinos have better sound and graphics programs because they do not need the internet to load. They are situated in the software client which you download as it is to your computer. That makes them run very fast without hanging or having major technical issues.
This version of casino software is mainly compatible with the Windows Operating System which since Windows 95 has remained standard. That makes it totally easy for casino software developers to provide something compatible with it.
Non-Downloadable Casinos
There is the second version of casinos that can only be played and accessed on a browser. In this type of casinos, everything is done on the browser including deposits, withdrawals, and wagering. The games are offered through plug-ins like Java and Flash.
Operating systems and Casino Compatibility
Mac Compatible Casinos
The Mac OS is compatible with the non-downloadable casino. The casinos can only be accessed through Safari Browser. Casinos were not offering a Mac compatible version until recently. It is very safe to play casino games on the Mac OS because it is one of the most protected against spyware and viruses. Most of the apps in Mac always come pre-installed as well.
Linux Compatible Casinos
This one is an open source software and it can be termed as one of the most stable gaming platforms available. It also works with non-downloadable casinos on the Linux browser. Linux supports a very wide range of programs and this could be the reason it has grown towards being the most preferred OS over the last couple of years. With a Windows emulation program like Wine, it is possible to use a downloadable version of a casino.
Flash Compatible Casinos
A good number of online casino are compatible with Flash. It works with the standard browsers such as Mozilla, Chrome and Opera Mini. However, mobile devices whether Android or iOS are not very compatible with it. This one is for non-downloadable casinos as well.
Java Compatible Casinos
In terms of stability, this one is top on that list. It is quite close to downloadable casinos but has a few security concerns.
There are new inventions in the gaming world that do not require downloading software like live dealer casinos where the images of the dealer and the table are fed directly to the browser. Indian live casinos work that way. The mobile casinos are also on the rise due to people being tech-savvy and wanting to play games on the go.