The track "Way too good at lying" is a very emotional song about letting a person into your life, and then realizing this person came with only bad intentions. It's a song about dealing with all the hurt when someone turns out to be something else than what you thought. "Tell me where you even trying, or are you way too good at lying?" is the main question in this song. It's like; you know this person wasn't in your life with good intentions, but still you want to hear this person say 'I lied the whole time' – Neen on her new single Way too good at lying.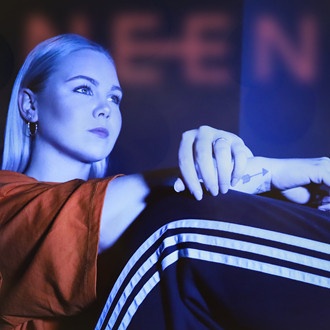 https://www.instagram.com/its_n.e.e.n/
Neen is the artist name of Nina Kærsgaard Hansen from the southern Sealand in Denmark. She's an only child and that led on to growing up to learn to entertain herself, which she did by playing piano and singing. She also entertained herself as dressage rider from 8 to 16 years old and so successfully with the fourth place at the Danish Championship when she was 13 years old.
As said, Nina started young and had a teacher who understood how much stories Nina had to tell and helped her put them into songs. Nina wrote her first song (Her ved mit klaver) a song that made it to the fifth spot in the Danish kids Eurovision (Melodi grand prix). Nina continued then working on her craft and went on to taking classes in songwriting and production.