Kenji is not your typical barber, he brings the entertainment at the highest level in barbering! He is one of the first to combine dance trends and barbering together! He uses his talent of video editing to his advantage. Kenjithebarber says he has been editing over five years now.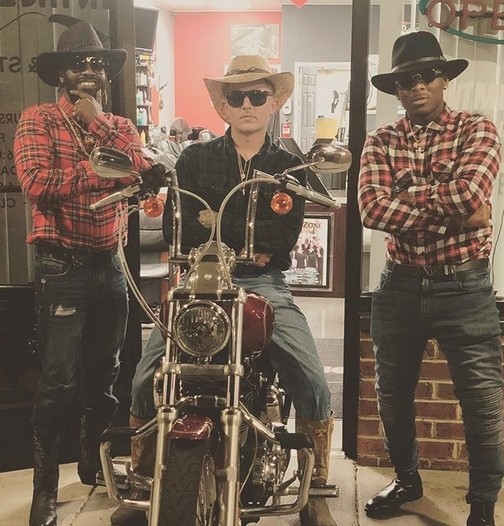 Follow him on instagram: @kenjithebarber
After realizing his passion for cutting hair, kenji wanted to do more than just cut hair! Looking up to some youtube barbers like @360jeezy, kenji the realized that barbering can also have internet entertainment! So kenji uses most social media platforms such as Instagram, twitter, facebook, youtube, and tik tok t broadcast his work! Kenji barbering videos are like no other on the internet! He takes comedy and latest dance trends and implies them into a haircut! His most recent dance barbering skit with celebrity dancer @thereald1.nayah racked up over a 100k views on tik tok!! He records and edit all of his videos himself! Kenji also did artist Dababy certified platinum song "Suge" challenge which gained over 50k views across social media platforms. Also Kenji did Chance The Rapper "hot Shower" remix ft. Madeintyo & Dababy with @g.smooth also racked up over a 100k views over all the platforms. Lilnasx "Old Town Road" ft Billy Ray Cyrus cowboy video was a hit! Kenji loves new music with all types of genre!! Kenji Mitchell brings out his true love for the hair industry, he puts extra time outside of the barbershop to create content for his followers! His videos are changing on how boring barbering can be looked at, and kenjithebarber is bringing fun, and laughter to a city near you. Kenji is still growing fast and has many more videos he is working on, and he is building his youtube channel to start taking youtube more serious! Kenji says "cutting hair is my passion and I will do it until the day I die". The passion for cutting hair has gained kenji over a thousand clients in the small city of Hampton he likes to call the "757".