The need to measure will always be there. From straight lines to curves, compound surfaces and everything in-between. By removing every complicity of traditional rulers, fulfilling measuring needs in different circumstances. HOZO Design introduced ROLLOVA, the world 1st compact digital rolling ruler.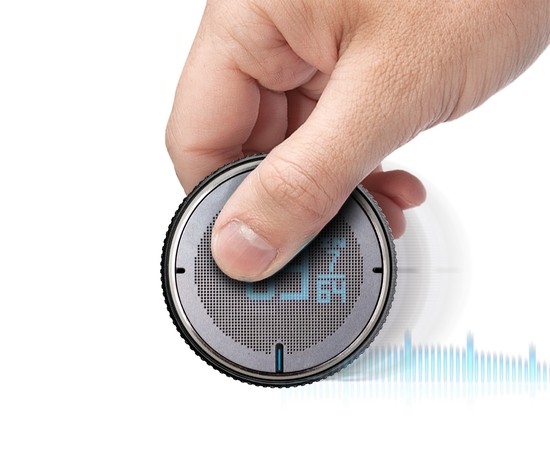 It's the time to replace your traditional measuring tools with ROLLOVA to easily measure curves and lines, across soft and solid materials. Just with one roll at a time, it will roll beyond your imagination!
Get to know more about ROLLOVA with the following key words:
Simple to use
ROLLOVA introduces a new way to measure. Press the button at back and roll it across any surface or edge, the length will automatically appear on the OLED display. You will never be struggled with measuring curves or special shapes with ROLLOVA.
It also gives you multiple units of measurements in Inch (Decimal), Inch (Fraction), as well as Centimeter Decimal, that allows you to deal with any measuring needs.
Compact to bring
Comparing with conventional measuring tapes and rulers, ROLLOVA is a pocket-friendly gadget that you can carry with in daily life. 2 inches diameter by 0.5 inch thick (5.08 x 1.25 cm), ROLLOVA can perfectly fit in your jeans pocket and be your best friends at work.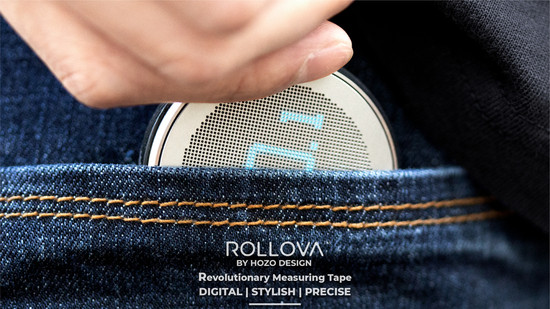 Accurate to measure
HOZO Design applies the latest measuring technology on newly released ROLLOVA V2.0. Ultra-steady technology brings you exceptionally accurate result of measurement of maximum tolerance +-0.4%.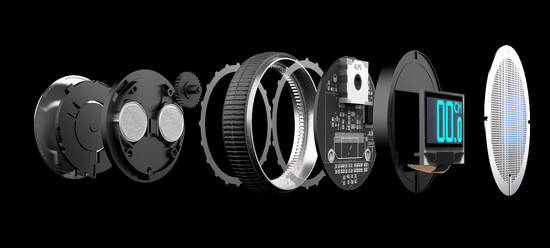 By upgrading the microprocessor capability, the new generation of OVA 2.0 provides 60% more accuracy, 25% lower power consumption and 37% better processing efficiency.
Stylish to present
ROLLOVA comes with a genuine leather case in a well-designed gift-like package.
The genuine leather case has the choices of 2 different colors, which not only brings a good protection to ROLLOVA but also makes it a stylish gadget that perfectly match with your outfits and lifestyle.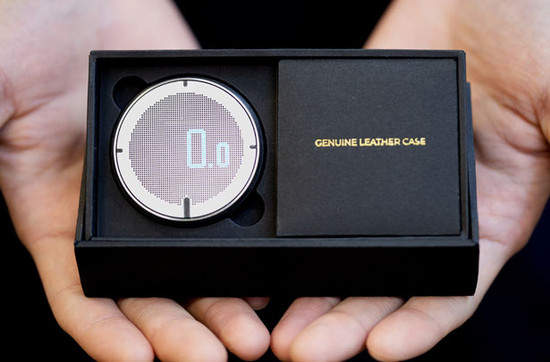 Learn more about ROLLOVA and let it roll beyond your imagination!