Rio Trio is, much like its name suggests, a group of three that creates jazz music with Brazilian flavor. Drawn from the Straight to the Top album, this instrumental track is driven by a soulful flute part. The groove is a swaying, insistent one that grabs your attention and won't let go. Unlike too much smooth jazz these days (and let's be clear, this song is NOT smooth jazz), the track grants the flautist plenty of room to reach out and improvise. Too much smooth jazz these days is little more than instrumental pop. Keep in mind how instrumental pop once had a very derogatory name: elevator music. Sadly, too much of misnamed smooth jazz is only slightly more sophisticated than elevator music. "Footprints" is something else, beautifully so.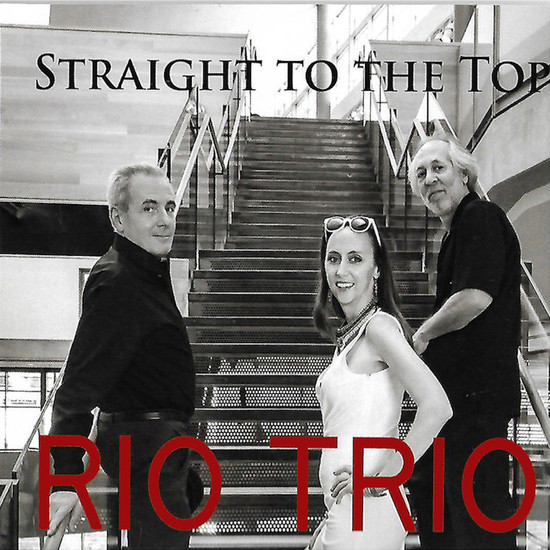 "Footprints," clearly in what all true jazz is supposed to do – gives the soloist a platform to dig deep creatively. With its mixture of soft notes and harsh note runs, this is a lovely forum for a flute spotlight. The flute, it seems, is sometimes a forgotten instrument. For a while, Ian Anderson (of Jethro Tull) kept the instrument's unique sound alive on AOR radio. Of late, though, one would be hard pressed to name many – if any — flute stars. The R&B singer Lizzo also plays flute, and we can only hope her popularity will help breathe new life into the instrument's popularity.
This track's melody is cool and mysterious in many ways. It sounds a little like it could also be soundtrack music to one of those old Pink Panther movies. Remember that series' theme song? It was one of Henry Mancini's best. Thus, the mood created hearkens back to those hip, 60s crime heist films. It doesn't at all sound particularly contemporary. Yes, it also has a Bossa Nova vibe running through it, too, but it's by no means any sort of simplistic dance groove. This is not music for rich, wine-gulping beach bums. No, it's far more sophisticated than that. It has a hook that sinks its melodic teeth into your memory immediately, but it's smart enough to keep you engaged, even after you've been hooked.
https://store.cdbaby.com/cd/riotrio12
Another beguiling factor presented with this track how, even at nearly six minutes long, it never gets dull. The rhythm is repetitious, yet the soloing is so fascinating, it never feels like it's somehow repeating itself. It is so refreshing to hear music this authentic and natural, yet nevertheless totally relevant. Maybe you don't think of yourself as a jazz fan. Even so, I challenge non-jazz lovers to give this track a chance. It's not your father's stuffy jazz music; rather, it's both hip and respectful of jazz's heritage, which is a fine line for any group to walk. Furthermore, I have never been a big fan of Brazilian music, whether that be pop music or jazz. This recording, though, does something – and does something really good – for me. Rio Trio has something special and may reach an audience that few of its kind have connected with before. That's impressive and should be more than reason enough to give this fine track your attention.
-Dan MacIntosh