Jonny Vulgar has released his newest single "Brought That Shit Back" which focuses on what the game has been missing, restoring a feeling of the glory years while maintaining a current sound. Jonny Vulgar is a versatile, Lyrical artist that has seemed only to scratch the surface of his career and talent. His podcast show "Rappers N Ballers" focuses on the natural connection between Hip Hop and sports displays more of his comedic and sports crazy mind. With Co-Host Fredro Starr and Array of Hollywood and Sports guests they plan to take over the podcast world over as well as TV shows and Motion pictures.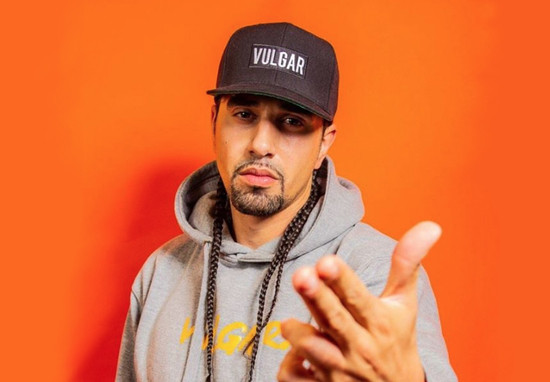 https://www.instagram.com/jonnyvulgar/
One thing is for sure, Jonny Vulgar is here to stay.
The Long Island, NY based rapper Jonny Vulgar grew up listening to salsa being played though out his Puerto Rican household, Meanwhile growing up in neighborhood heavliy Influenced by the by the 90's hard core hip hop scene he models his style after greats like Big Pun, Biggie,2-PAC,Nas,Snoop Dogg & Jay-Z mixed in wih the flow and cadence of rap groups like Bone Thugs -N- Harmony. Jonny Vulgar first embarked on his solo Hip-Hop career with his first EP "Vulgar Season Vol.1". The title track "Vulgar!" sets off what would be a hard hitting, witty wordplay view of the streets, current state of hip-hop and politics. With a "Ugly truth over pretty lies" approach to reaching his fans the first single called "Sound of The Beast" featuring Mysonne attacked the current issues of police brutality in America.