"Head on Fire" is the new single by Ivan Iusco, award-winning LA-based Italian composer, and Kid Moxie, Greek-born singer and musician also well-known for her collaboration with Angelo Badalamenti and David Lynch Foundation.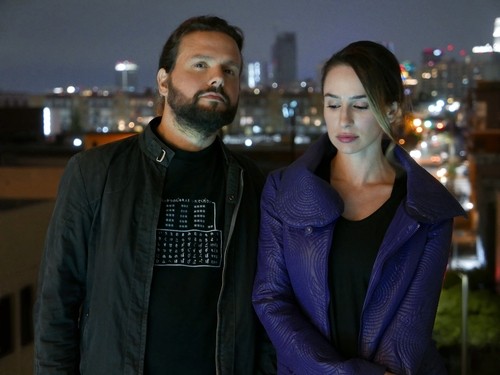 "Head on Fire" is the first track to be released from Ivan Iusco's forthcoming third studio album "Synthagma" (Minus Habens Records), a synth-driven broad narration through utopian glitched memories merging with contemporary dark dystopian perspectives.
The music video of "Head on Fire", out on Dec 12, is directed by Gavin Hignight (who also directed John Carpenter's latest music videos "Night" and "Utopian Facade") and Joseph Rubinstein. It also includes original special FX make-up by Cig Neutron (Face Off/Syfy Channel). The video has been selected by IndieX Film Festival (Los Angeles), Independent Shorts Awards (Los Angeles) and Indie Visions Film Festival.
Stream new single "Head on Fire":
https://fanlink.to/HeadOnFire