Dubbed as Neo Classical Afro Jazz, Mustafa Khaliq Ahmed and his latest album titled 'Son Of The Drum Song' give the listener a refreshing mix of styles. Mustafa is the master of percussion handling: bongos, chimes, claves, congas, cowbells, cymbals, djembe, drums, flexitone, gongs, granite blocks, jingle bells, rain stick, shakers, tambourines, triangles, vibraslap, vibratone and wind tubes on the new record. The heavy percussive element is a major emphasis and ongoing theme while listening to 'Son Of The Drum Song'. The album also features two other talented musicians: Charles Compo on guitar, keyboards & flute and Mark Peterson on string bass. 'Son Of The Drum Song' is written by Mustafa Khaliq Ahmed and Charles Compo, mastered and engineered by Joseph Colmenero and produced by Charles Compo for Chaos Music Company. With 13 tracks on the album, each recording offers something new and fresh for the audience.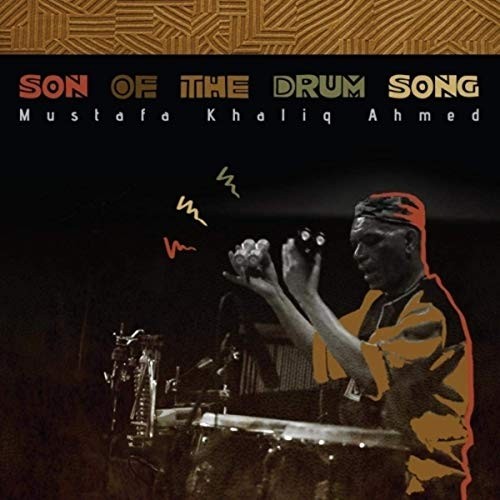 The African rhythms on 'Son Of The Drum Song' are so rich and the infectious beats will captivate listeners everywhere. Plenty of catchy melodies to go around on the record with something for everyone. Mustafa kicks things off with a spicy number on "At The Temple" that is flavorful and grabs you right away. Head into "The 41st" next that exhibits a certain type of mystique with an exotic melody and tribal beat. The following song will leave you asking yourself where exactly is this "Destination" keeping you on your toes from beginning to end. Track four, "Back Yard Jam", is like gliding over the grass and it feeling smooth all across the pasture. Get ready to jump "On The Dance Floor" to get your groove on and boogie down. Track six, "The Haitian", is a wondrous journey while track seven, "See, Know, Love, Praise", offers a fast 'n' friendly pace that will have you clapping along and snapping your fingers. Enter a jungle full of fantasy on "Mustafa's Guan Guan" and then prepare to shake up the salt & pepper shakers on "Movers And Shakers". Track 10, "Djembe Jam", has a quick, punchy rhythm that pulls you in while the following number, "In The Beginning", is just pure wonder at its finest. The record ends with waving "Symbols" that will keep you intrigued and leave you wanting more.
Mustafa Khaliq Ahmed & company have put together pristine recordings where African jazz rhythms reign supreme. The creativity on 'Son Of The Drum Song' is off the charts as Mustafa has free range to create original compositions. The music speaks and Mustafa makes sure the percussion stands out in the crowd. The beat moves on and Mustafa Khaliq Ahmed is the heartbeat that keeps spinning along on 'Son Of The Drum Song'.
https://www.sonofthedrumsong.com/
By Jimmy Rae/Jrae23