Samplified, an illustrious creator of quality non-filler samples, presets and other music sounds, just released its latest Trap Sample Pack titled "SAD!". Its decision to release this phenomenal sample pack to the masses came after months of heavy contemplation. After all, creating a sound that resonates perfectly with the southern style can be tricky.
Music production has evolved dramatically in recent years. Traditionally, the entire sample industry constituted only a handful of music studios. Rapid advances in sampling technologies have triggered a mushrooming of remarkable platforms where talented music producers and sound engineers can create top-grade samples and sound inventory.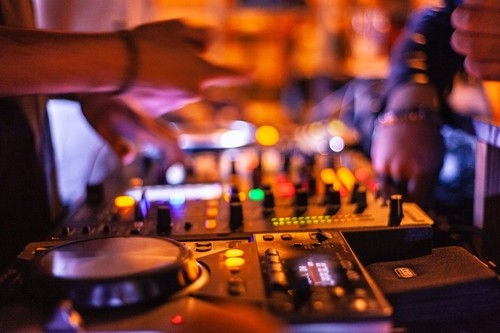 Elements of a Good Sample Pack
Since its inception, sampling has had a tremendous impact in a variety of music genres such as hip hop, trap and even pop. It's considered to be a vital component of the remix culture and forms the very foundation of 1980s hip hop. The sampling technique was heavily popularized by famous tracks like "South Bronx" and "Funky Drummer". The latter track consisted of a riveting drum break. Early samplers were rather expensive, which made them a rare commodity. However, cheaper samplers were introduced in the late 80s, helping to simplify the looping process.
Early DJs utilized turntables to create loop breaks that could easily be rapped over. Today, creating a good sample pack requires a combination of the following:
Drum loops

– drums are usually the go-to beat undertones for most music producers. The perfect drum loop not only lays the foundation of your sample, but also create synchrony and rhythm. This makes it easy for an artiste to rap/trap to the beat.

Instrument loops

– instrumentals add flavor to your sample pack. You can use keys, guitars, flutes and other instruments to spice up your sample and make it sound more authentic.

Vocal hooks

– a good sample pack isn't quite complete without the presence of neat vocal hooks. This element injects the appropriate emotion into your track, inducing the desired sensations among your audience more effectively.
What Makes Samplified's Trap Sample Pack 'SAD!' So Special?
Apart from containing all the essential sample pack with the elements discussed above, 'SAD!' combines the subtle notes of mainstream hip-hop with the meticulous southern sounds that we've all come to love, creating a well-engineered hybrid sample pack. Rappers will find this particular sample pack easy to trap to, thanks to its heartfelt composition and amazing flow. 'SAD!' is an entire mood! 
Here are some of the sound elements contained in SAD! Sample Pack:
Drum, Hat and percussion Loops

MIDI and Synth Loops

Drum, Chord and Vocal one shots

Bass Loops
It's hard to find an affordable, well put-together trap sample pack that sounds as good as 'SAD'. If you'd like to take your trap career to the next level, then consider purchasing this inspiring sample pack and utilizing it on your next track. You can take advantage of SAD!'s delightfully affordable price tag. While you're at it, check out an assortment of loops and samples created by Samplified.