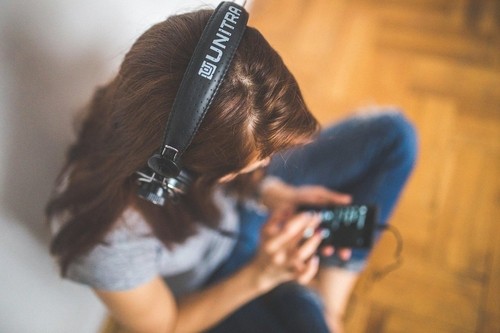 Photo: Flickr
Music can sweep us away to another world. It can make us laugh, move us to tears, or take us back to another place and time. While we may not always agree on our music choices, there are certain things we can all do to upgrade our music habits. Here are just a few simple tips to take your music to the next level.
Invest in the Right Gadgets
Nothing can spoil listening to your favorite tune like a pair of crappy headphones. After all, to really appreciate music, you need to ensure that it is of the best possible quality. Wearing the right pair of headphones can make a world of difference in this department. Select between on-ear or over-ear headphones, or opt for a pair of earbuds. Choose noise canceling headphones to block ambient noise or select a wireless design that transmits signal via infra-red systems or Bluetooth. Attaching a Digital-Analog Converter (DAC) to your headphones can also improve your auditory experience.
Learn to Play an Instrument
These days, music is readily available at the push of a button. This, however, was not always the case. We tend to forget how much skill can go into creating sounds—it is very difficult to master an instrument. As such, learning to play an instrument can revolutionize the way you hear and feel music. It can also give you a whole new level of appreciation for sound.
Find New Music
Just because you are an avid fan of one genre of music doesn't mean that you shouldn't search for new sounds. In fact, research led by a Canadian PhD candidate has shown that listening to new music—or unexpected sounds—activates the brain's reward center, which, in turn, releases the feel-good chemical dopamine. Why not start by listening to music that is similar to your preferred genre before venturing further out of your comfort zone. Ask your friends and family members about their favorite bands. Alternatively, use YouTube or Spotify to find music that is similar to the genre you currently enjoy.
Use Apps to Improve Your Listening Experience
Technology has revolutionized the way we listen to music, and this is not just when it comes to gadgets. There are numerous apps out there that can add a new level of enjoyment to you music listening experience. While the quality of music on streaming services these days is pretty decent, it can be affected when you convert music into ACC or MP4 formats. Playing FLAC or lossless music through an app like VOX can solve this problem. Meanwhile, downloading Genius will ensure that you always have accurate lyrics and information about the meaning behind them at your fingertips. With so many apps around, the choice is yours.