South-Indian born composer, Charu Suri, becomes one of the first Indian American women to premier work at Carnegie Hall in New York City on December 20th with her double bill "Book of Ragas" and "The New American Songbook" CD releases.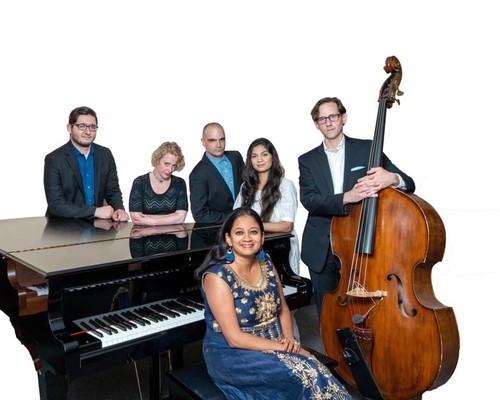 Born in Madurai, India, Suri began learning the piano at the age of five and won an international piano competition at the age of 15. After emigrating to the United States to attend Princeton University, she composed several pieces in her teenage years for orchestra and chamber orchestra, but never recorded her music commercially until recently.
"I really wanted to create a fresh sound using the jazz trio," says Suri on how she got inspired to composes the songs. "I was excited by the possibilities of combining jazz with Sufi and Indian sounds." For this album, Suri collaborated with the Agra-born singer Apoorva Mudgal, who extensively performs ghazals and Sufi music. "The journey of 'The Book of Ragas' was one of discovery," says Mudgal, who chose the text and
improvised sargams based on the musical framework.
The program at Carnegie Hall will also include "The New American Songbook," a series of original pieces that are a homage to the style of Irving Berlin, Cole Porter, Bill Evans and others. "I wanted to show –in one program—two completely styles of jazz, and the idiom's amazing possibilities," she says. The lyrics to these tunes are sung by Danielle Erin Rhodes.