We could all use a little pick me up in these cold winter months. The days are growing shorter than the amount of time it took you to get a cold this season, and it's constantly raining. There is nothing more uplifting and sunshine-filled, though, than the new Kate Lomas track, 'Happy Like This'.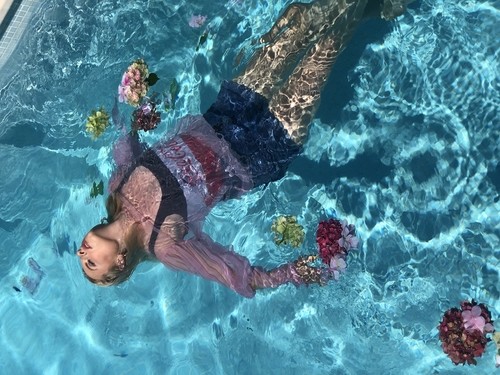 Kate Lomas has always been the type to reliably remind of a happier and healthier time, with her signature brand of "sad-dancing" music (her words – taken from her Spotify bio – not mine). Her previous tracks include absolute bops such as 'Drink 2 U', an ode to cheeky bevs and spending the money we don't have – "Not got a job but I've got a lot of feelings," goes the ridiculously relatable track full of fun.
Now in the wake of a phenomenally successful 12 months – including a Glastonbury debut, hitting over 1.5M Spotify streams, and a live session for BBC Introducing at the renowned Maida Vale studios – Kate Lomas is rounding off the year with the release of what I would consider to be her best song to date, 'Happy Like This'.
https://www.instagram.com/katelomasmusic/
From the first chord change, it's clear that we are in for a treat which is set apart from the world of regular chart/ pop music. Kate Lomas is here for a good time, and she's taking no prisoners in her quest to get everyone dancing. The song itself is an ode to living in the moment, and holds lyrics such as "we'll be dangerous but pretty," reminiscent of the best of Lana del Rey but altogether more uplifting.
The video shows Lomas frolicking around an old mansion in what looks like LA, being the life of the party whilst jumping into pools fully clothed and bringing in massive cakes with sparklers on top, driving a golf buggy where no golf buggy should be driven and just generally being cool and exactly like the sort of person we all want as our friend.
I am serious as hell when I say that you need to listen to this song. Whether you are getting out of bed in the morning, having a chill at the end of a long day, or late at night on the dance floor, 'Happy Like This' by Kate Lomas has you covered.
By – Polly Havelock
Here's the video!