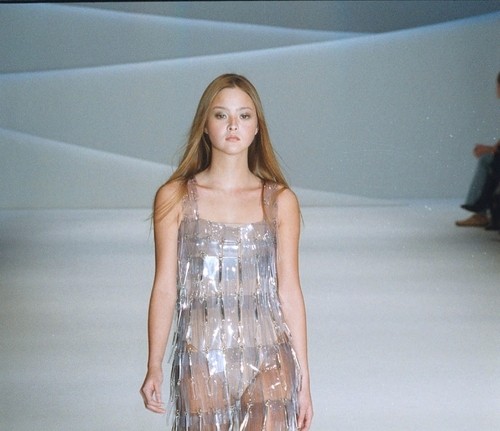 One of the most crucial lessons for success is to differentiate yourself. This holds true in all industries. This is why there are designated departments in companies whose main task is to study demands and trends to present something unique and exciting to the market.
In the modelling industry, meanwhile, reputable talent agencies usually offer guidance. And, they connect young models with industry professionals that can provide them with valuable lessons to help them thrive in a competitive industry. However, it is all up to the talents to set themselves apart from their contemporaries.
Standing out as a model can be rather challenging, especially for teen models who are in that stage in life wherein they are still discovering their true identity. But, a lot of successful models learned that their journey to self-actualization is the most unique thing they can offer. Plus, their life walk makes them more relatable.
Therefore, if you're a teen model who's still carving her name in the industry (or you want to get into modelling successfully), your genuine life is a key factor in standing out. So, how do you make that work for you? Here are the best strategies to try.
1. Choose the best platform for sharing.
Your modelling gigs will not really allow you to let your real personality shine so much. So, find a platform that you like and will allow you to reach as many people as possible and share the aspects of your life you are comfortable to show.
For a lot of models, Instagram is the best social media platform. It is easy to use, and they can share both videos and pictures. Also, it's easier to interact with other people on Instagram through the comments section. Plus, there are security and privacy settings to protect young people from potentially harmful personalities.
YouTube is another excellent platform to use. There's no limit to the content that you can create on this social media sharing site. However, with the high standards of YouTube videos nowadays, it's a lot of work for young people to produce high-quality content for viewers to appreciate.
It's important to note, however, that a lot of models get to hone new skills and grow their confidence by becoming YouTube personalities. So, if you are interested in film-making, using YouTube as your main platform for sharing may be the best option.
2. Share interests and discoveries.
Quite often, the best type of content to share are the things that you are fascinated with and discoveries that have excited you. These things can speak volumes about the kind of person you are. At the same time, you will find that there are people out there (albeit not many most of the time) who somehow share your interests and experiences.
Another wonderful advantage to sharing these things is you can grow a community of supporters that is excited to learn from you, and you can learn from as well. You get to place yourself in a symbiotic system that will propel your growth as a person and as a model.
3. Offer advice.
Young as you are both in life and the industry, there are still a lot of lessons you can share that will benefit others. For instance, you can offer a bit of guidance to other aspiring models based on your experiences. Whether or not your experiences were pleasant, for sure, there were lessons present in those situations.
Do you know what's great advice from models that young people are always excited to hear? Beauty, skincare, and fashion advice. Take note of the practices of the industry professionals that you have worked with and share them to those who might never meet an editorial makeup artist or stylist ever in their lives.
Aside from advice, you can also provide encouragement to others. Oftentimes, for a lot of young people getting cheers from someone they like is enough motivation. Be that person whom others can get light from.
4. Continue learning.
Cultivating a personal culture of learning may just be the best strategy for differentiating yourself as a model. When you learn new things, you get to discover new sides to yourself and develop a more dynamic personality.
You cease to think that your life is just all about being a model. You discover more possibilities or potentials that are either related to your job or for branching out someday.
Learning will bring vigour to your life. For a lot of people, taking a class on something they fancy provides a great buffer between work and home life. You can enjoy the same benefits, and you're growing your knowledge, which will bring a new dimension to your personality.
5. Share random things.
Random information never fails to create an imprint in the minds of other people. For example, you can share the song that you're currently listening to, how you discovered it, and why you like it. This can show a facet of your personality and life that a lot of people may find amusing and even inspirational.
Also, sharing random information is something that you can do on a regular basis, especially if you are active on social media. The well of such tidbits will never run dry because everyone processes life components and situations very differently.
Studies show that other people are always intrigued by how similar and unique everybody's takes are on everything. This is the very reason why this digitally-driven generation is so outspoken; people enjoy the continuous bouncing of information. Whether the information is good or bad, there are benefits to be derived from it.
Upholding the value of being different in a highly competitive industry is a must for establishing one's name and ensuring longevity. But, more importantly, it's also a great outlet for personal growth.
You do not have to try too hard. Let the person that you truly are work to your advantage. Of course, even this seemingly effortless task can be tiring to commit to – especially if you are a teen model juggling school, work, social and family lives, but find a way to make all of these your normal routine and you can trust that it will produce great results for your career.
Author Bio
Adam Jacobs is the Managing Director of Bubblegum Casting, the longest running agency specialising in babies, children and teen talent in Australia. Bubblegum Casting works with some of Australia's biggest brands, media properties and agencies to secure talented children to work in Television, Film and Modelling roles.