Hard rock is such a specific genre that the lovers know exactly what they like even in the midst of a lot of cacophonous sounds. Hannan is a refreshing sound that you can't help but embrace at the first listen. The band is made up of Louisville KY natives that remind you of the iconic 3 Doors Down. Ironically, they were discovered by Chet Roberts of 3 Doors Down fame.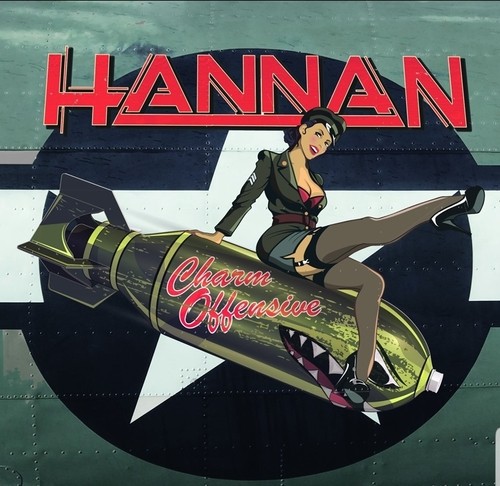 Their first EP is titled "Charm Offensive" and is a new modern rock experience that is sure to please you in so many ways. The 6-track EP was released in August 2019 and has since been making waves both in the rock scene and airwaves.
DSP – https://open.spotify.com/artist/06fU9EXvrp7wlrBxB2evHM
The first song "Realign" is a pure rock jam that features a lot of guitars and drums. The vocals of the band also come through purely and is well supported by the instrumentals. The song is energetic and sucks you into the Hanna world, expecting to hear even more. Even if you're not a true pure rock fan, you can still relate to the lyrical content and the call to adjust and realign. "Under The Gun" kicks off with drums and slowly builds into a sweet melody that urges you to increase the volume and soak up the wonderfully produced composition of music and lyrics.
All through the EP, it is easy to see the influence of Hannan's mentor, Chet Roberts and his production influence in making it a very easy listen for even those that are not rock fans. "Inside Girl" changes the pace a introduces more guitar riffs and classic rock vibes that will re-energize the listening experience. One interesting feature of all the tracks of this EP is the effective use of hooks in a way that is reminiscent of pop artists. This heightens the listening experience and keeps you glued to your radio.
Hannan's "Charm Offensive" as the name implies is a welcome musical body of work that makes you fall in love with the band and their unique style of music. It is perfect for mainstream listening and also sits right at home with old rock heads. From the introduction to the final track, the experience is one that you won't easily forget and simple just relive again and again.
https://www.instagram.com/hannanmusic/
By Ava Woodstein