Andrew Neil calls himself a "freak" on the title cut to his new album. However, he's not nearly as freakish as this song's lyric implies. Instead, he's more of a normal guy, with typically normal life issues. In a few places, he sings about human vices. Both "Kentucky Whiskey" and "Drunk Tonight," for example, address the battle with the bottle, one that country singers – like George Jones and Merle Haggard – fought for years. Sometimes winning, sometimes losing. With "Overdose," he compares an obsession with a woman to the overindulgence of a narcotic (or a drug of some sort).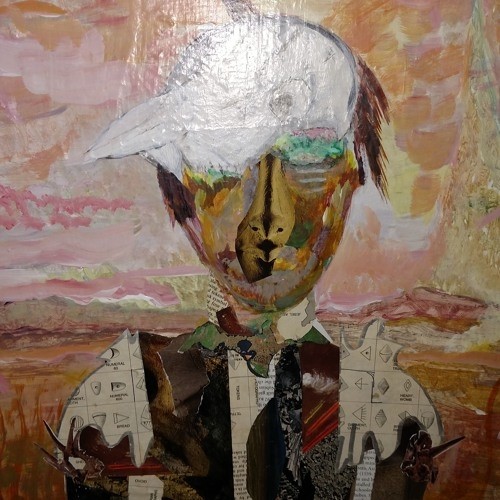 Vocally, Neil may remind you of another Neil – only this one has Neil as his first name, Neil Young. Like Young, this Neil sings is songs in a bit of a warbly, shaky voice. Young's vocal tone has always been an acquired taste to many. It's not an aesthetically pleasing singing style to some. Those that love Neil – and there are also many of these – find Young's approach individualistic and sincere. The same might be said for Andrew Neil. He may not win, say, The Voice or American Idol, with his vocals, but he will more than likely appeal to those that prefer personality over perfection.
Streaming: https://open.spotify.com/album/5LzTKBGhDg6rUXavBgAcJG
Neil's music is inspired by classic and alternative rock. At times, it sounds like pop with a rock edge. The 'freakiest' song on the album is easily "All Over." This one is a straight attempt at a pop song. Lyrically, it's a typical ode to monogamy. However, musically – and especially vocally – it distinctly breaks rank with the rest of the album. Neil begins it by rapping the lyrics. He is – and probably admittedly so – not a rapper and sounds considerably uncomfortable in those sonic shoes. He's accompanied by a female vocalist, which gives the song just a touch of an Eminem/Rhianna feel. "Hope" is another try at pop music, and one that is more successful. It's built on a pretty, chiming arrangement. On it, Neil is also at his most vulnerable, vocally. Once again, Neil's lyrics are sincere – to the extreme – as he praises a woman/lover.
Neil steps away from singing personal songs with "American Dream," where Neil sarcastically sings, "living the American dream," even though this life is not always any sort of dream come true it's promised to be. "It makes me want to scream," he admits. In fact, he mentions a vice again when he asks, "What would I do without my wine?"
The album closes with "Disappear," which is arranged like a roadhouse blues song. It's framed in a chugging, guitar groove. It ends the album on an ominous vibe, too. It features the sort of dark musical psychology/philosophy once espoused by The Doors. What does he mean when he asks, "Where do we go?" only to answer, "Disappear." Is it a comment on the afterlife, or lack thereof? Possibly. Whatever the case, it finishes the album on an especially somber note.
https://www.instagram.com/andrewneilmusic/
Andrew Neil may think of himself as some sort of freak. But if he's freakish in any way, it's due to his unusually honest approach to writing songs. He lays everything bare. This lack of pretense makes him freakish in the most delightful way.
-Dan MacIntosh