AI marches through our lives step-by-baby-steps – from the world of autonomous vehicles and on to the creative arts.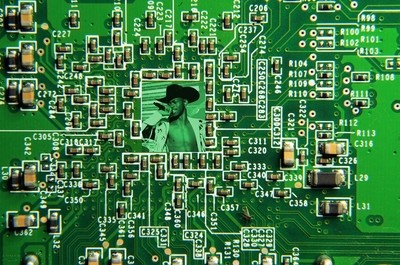 If you want to find out about Jukedeck – don't bother going to their website – currently the message on the homepage reads: "Jukedeck is offline. We can't tell you more just yet, but we're looking forward to continuing to fuel creativity using musical AI!"
Jukedeck is based on state-of-the-art technology they are building that brings artificial intelligence to music composition and production.
But if you dig around, for example at crunchbase, a web-based tech database of companies and executives, you'll find this explanation of what Jukedeck's stated mission is: "Jukedeck is developing an artificially intelligent music composer – a system that writes original music completely on its own. Jukedeck is based on state-of-the-art technology they are building that brings artificial intelligence to music composition and production. They are training deep neural networks to understand music composition at a granular level, so that they can build tools to aid creativity."
The reason it even came to my attention was the news that Tiktok had recently acquired Jukedeck. To bring you up to speed on TikTok – its parent company is ByteDance, a tech company based in mainland China which was valued last fall at over 75 billion dollars. Bytedance has invested heavily in artificial intelligence. TikTok is free and advertising based, it has been downloaded over a billion times since being launched in 2017, and has more monthly users than either Snapchat or Twitter. TikTok's user-base skews very young — junior high school — but that may all change when and if it incorporates Jukedeck's technology.
"TIK TOK MEMES that hit harder than my ex girlfriend." A miscellanious collection of tik tok examples.
Presently TikTok is being used by some as a pop music research lab. Write a hook, post it with an accompanying animation or video clip, wait to see if it goes viral – then write the rest of the song! Once Jukedeck gets into the game – users won't even have to write the hook, after a series of mood and tempo selections the software will "create" the composition and sooner or later a library of animation and video clips will be offered to complete the entire task for the "creator." Bear in mind that "Old Town Road," was launched as merely a clip of the song and eventually stayed at #1 on the Billboard Hot 100 chart for longer than any other song to date. Until now AI (artificial intelligence) has been peripheral to the music industry as a recommendation engine, "if you like this you'll like that" in much the same way Amazon pushes alternate book choices at the buyer, or how Ebay suggests guitar accessories to the guitar buyer. But soon, will the charts be populated by songs constructed by computer code? Will the awards shows give Grammy nominations to Intel for their processing speed in generating music. I'm almost getting ready to unplug and live in a cave on Bora Bora.
Conrad Warre