Passion fuels innovation, and nobody is more passionate than the talented young musicians from San Antonio, TX that call themselves Finding September. Their high-octane alternative/pop punk fusion gives them an in-your-face edge that is only sharpened by their musical prowess and professionalism.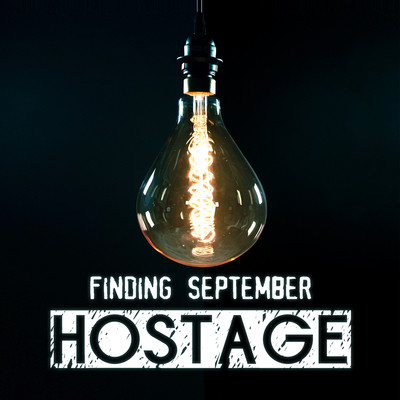 The band members seamlessly insert each of their individual influences and musical preference to create their own unique style. Drummer Jayden Mermella's heavy metal tastes bring a sense of urgency and attitude at a relentless pace that never lets up. His speedy drum fills are versatile, and his power is matched only by his consistency. Guitarist Josh Gomez, who counts bands as diverse as Iron Maiden, Ice Nine Kills, and Led Zeppelin among his influences, compliments the double-bass madness of Mermella with crushing riffs that border on six-string abuse. His solid rhythm playing, and seamless lead work make it easy to forget he's the only guitar player in the band but thank goodness for the four-string thunder of Graham Butler. Butler infuses his thrash/funk background into the mix. His contributions are made even more diverse by the fact that he used to play in a Latin-influenced band. Fronting the band and rounding out their worldly sound is Emily Bayardo, whose rich, honest and rebellious vocals are never overdone. Her R&B influences clash with power-punk roots and give her a unique approach to fronting the tight-knit group.
The band recently released new music on the heels of a successful seven-state tour. Their latest single "Hostage" dives into a darker more dramatic sound than previous releases. The song and video made its official debut via Substream Magazine. The emotionally raw track comes screaming out of the gate with a razor-sharp guitar riff that is soon accompanied by thunderous drums and a chugging bass. Amidst the chaos, the song is adorned with an impressive vocal performance and operatic synth line.
Finding September began creating their pop-thrashing sound in 2018 with the release of their high-octane debut EP History. The record featured a myriad of influences and sounds ranging from pop, punk, R&B, metal and beyond, laying the groundwork for what's to come next.
"…the band has a commercial appeal a la Paramore that no label should overlook."
– Music Connection
"Their brand of pop punk brings different flavors to the mix and allows them to create some separation from other bands in the genre by establishing a distinct foundation."
– ÜberRock
"…Finding September could soon be the new little ol' band from Texas we are all talking about."
– South Texas Sound