In the midst of the DYI talent flooding the music scene comes a young man who brings a unique sound and a new way of approaching music. AJ Supa Fly who was raised by immigrant parents knows to well of the struggles of fitting into a harsh environment. His music is evident of that reality. AJ (Alhaji Barrie) is a prodigy of sorts since from a young boy he realized that he had a special gift that he had to tap into. He graduated from the ASM II Charter School where he was taught about the history of Hip Hop. There is when his love for music toke root. He gravitated to the sound and the beauty of it and wanted nothing more than do the same.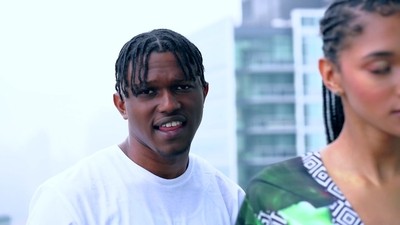 The education he soaked in only fueled his desire to tackle the music industry. AJ would end up attending NYU and while going to College was soon signed to Stand Down Management and New Road Records. He is still attending NYU at this time. Of all the people who have inspired him, his parents are first in line.
"I would say my parents guided me more through the educational aspect. I'm enrolled at NYU and I'm a sophomore. When it came to music and my journey I had a lot of different role models guiding me over time such as my cousin, my guidance counselor e.t.c."
AJ soon released his first project "Wake Up" which appealed to his female fan base. It is one of the singles off his EP "The Rookie". That specific track pays homage to his longtime girlfriend and how she inspires him and has proven her loyalty. It is also meant to shed a positive light on women as a whole.
He followed up that track with the more hard-core "Shots" which is meant for the edgy Hip Hop fans. He worked with Qasquiat (Kah-skee-ott) known for Lil Uzi Vert's "Free Uzi" video on the EP. AJ also found inspiration through such heavies like Nas, Mos Def, Kanye West, Asap Rocky and Lupe Fiasco.
Look out for this emerging young man who is posed to make a mark on the Hip Hop world. Keep abreast of his work at
https://www.instagram.com/aj_supafly__/
DSP – https://open.spotify.com/artist/5fky2D63FNAi5bTww0bkN0
by Nick Christophers