The husband and wife duo of Brianna and Kurt center their material around their in synch vocals. The instrumental background is used sparingly which is a good thing. Guitar, sax, bass etc. are used more as accents.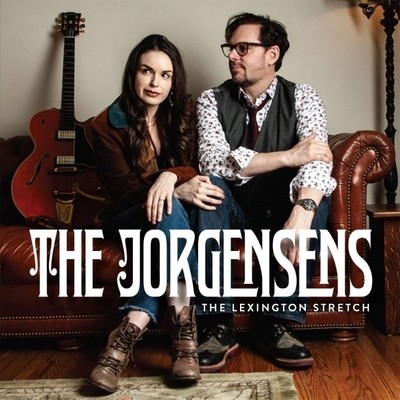 Willie Dixon's If The Sea Was Whiskey has vocal arrangements that remind me of some of Three Dog Night's material. Unchained has a bit of New Orleans style funk to it. Goin' Goin' Gone is acoustic guitar driven with some slide and some added wind instruments and complimentary hand percussion. Storyville is a really nice slow ballad with some nice organ, sax and clarinet in the background. Real Women is belted out Bourbon Street style by Brianna. Babylon is a medium paced tune. The traditional St. James Infirmary has the feel of walking through New Orleans listening to an ensemble walking down the street playing. Kurt does a nice job on the bluesy tune with the trumpet inserts and snare drum brush work. Sweet Love is a slow bluesy one that focuses on Brianna's lead vocals. Voodoo also featuring Brianna delivering a haunting rendition. Chocolate and Coffee Blues is a nice sax led slow shuffle, also featuring Brianna.
DSP – https://open.spotify.com/album/1qPPKBaeLgXyx7ZISVydiz?autoplay=true&v=L
Their music is a bit of this and a bit of that. You'll hear some jazz, pop, Cajun, Dixieland, and R&B influences throughout, along with two-part harmonies reminiscent of tons of successful groups. Some of the arrangements remind me of the Manhattan Transfer style. The compliment of tasty instrument parts mingling with the vocals add to the mix. The guitar, horn, clarinet, trumpet, and sax add to the overall good feel of this release. A nice diversion from the standard rock and blues stuff that keeps on a coming. Give it a listen!
https://www.thejorgensens.com/
By R.M. Engelman