"Roses" is taken from Sophie Dorsten's EP, which is also titled Roses. Dorsten is a sixteen-year-old singer (that's right; just sixteen), and "Roses" is a moody, acoustic guitar-driven ballad. Dorsten sells it with a precociously lovely voice.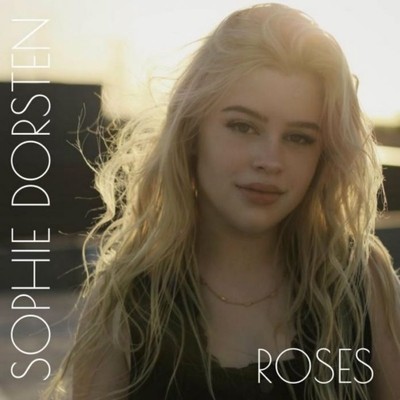 Dorsten is a self-described indie/folk singer that calls the Phoenix, AZ area home. If you think sixteen is a young age to be recording music, you should also know Dorsten's been performing since she was the tender age of nine. Back then, she was in a band with her brothers called Sophie and The Boyz, where she sang and played bass. After a long stretch as a kind of family band, though, Dorsten set out on her own. She taught herself how to play guitar and write her own songs. She also chose to cover songs she really liked. She's released three Eps of solo music, so far, with the first being Beauty of the Heart, which she put out at just thirteen. She's worked with Alice Cooper's Solid Rock organization in Arizona, and even volunteers as a vocal coach. After all, at sixteen, she's already a musical veteran.
STREAMING:
https://open.spotify.com/track/5bxsseDCONRrm7HtbGtFJV
With "Roses," Dorsten sings like a true adult. One must wonder, what with a song and EP title like Roses, if Dorsten was inspired by another folk singer. One who was not an indie artist – indie didn't even exist at the time – but a commercial artist, named Joni Mitchell. For the Roses, was Mitchell's fifth studio album. But whereas Dorsten sonic is fairly stripped down, Mitchell worked with jazzer Tom Scott, and featured Graham Nash and Stephen Stills on backing vocals. Nevertheless, it's nearly impossible to imagine modern folk – even the indie variety – without the pioneering work of Joni Mitchell. Before Mitchell, it was rare to hear a woman write and sing highly introspective, scarily vulnerable songs. She was one of the first, and still after all that have come after her, one of the best.
Dorsten draws from Mitchell with the heartfelt nature of this song. She also sings beautiful high notes, the way Mitchell used to do, before smoking gave her voice an equally enjoyable husky tone. Dorsten has the sound down, although one must wonder how much real life love she's experienced. At sixteen, one is still a few years shy of adulthood. Even Maria McKee, back when she fronted Lone Justice at a young age, still had some living to do. What McKee lacked in real life experience, though, she more than made up for by educating herself on country music history. She may not have lived that life, but like any good actress, she learned her part well.
Clearly, Sophie Dorsten has a talent to be reckoned with. I once overheard someone describe a band has being good; they just hadn't sinned enough. We're not wishing Dorsten a life of sin, in order to become more believable. However, more life experience will give her music much more depth. With a voice like hers, though, she really has a chance to go places. Let's hope everything comes up roses for Dorsten in the future.
https://www.instagram.com/sophiedorstenmusic/
-Dan MacIntosh