by Nick Christophers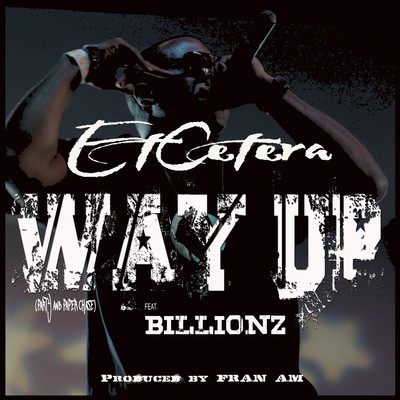 You don't need to be a music critic to realize quality music when you hear it. Hip Hop artist ETCETERA has done just that with new music about to drop. Here is someone who has been apart of the Hip Hop scene for awhile and has made it to the red carpet at the Grammy's. His music is not strictly Hip Hop but he manages to blend different genres to make his music unique. On top of it all his work is always positive bringing out the best in others.
His upcoming two singles about to drop were a collaboration with Grammy Award winning recording artist Kaya Jones and Hip-Hop artist Billionz. The single with Kaya Jones is entitled "DANCE FOR YOU". ETCETERA linked up with Kaya Jones during the 2016 Grammy Awards and discussed collaborating on a project together. After completing their own projects, they went into the studio and came up with the fresh and fun track "DANCE FOR YOU". Around the same time, he connected with recording artist Billonz and worked on the track "Way Up" both dropped on August 20, 2019 and are making waves already.
"Music has evolved the past years and as an artist you should be able to evolve as well. If not with it, evolve to a point where music and your fans can always look to you for that innovation."
Both of these gems have an upbeat tempo and grooving rhythm. "Dance For You" is a Pop / Caribbean song while "Way Up" brings in a different mix of genres Hip-Hop and dance which will get anyone to jam to. These both are typical ETCETERA territory filled with positive vibes and due to be club favorites.
In addition, he is working on releasing a new album in February 2020 entitled "SAGITTARIUS". This LP has a personal touch to it since the zodiac sign is his own. ETCETERA wanted to deliver the elements of the male version of a Sagittarius in this music highlighting these points; quest for knowledge, adventurous, sociable, friendly, live life to the fullest, honest, straight shooter and someone who speaks their mind.
On top of all this his music has been used on film projects like; "Paying Mr. McGetty", "MOTH", "Bare Knuckle Brawlers" and more. He has also submitted his work in the past to such major films like; "Wonder Woman", "Aquaman" and "Justice League". He was the music supervisor for the indie films that featured his tracks. Yet ETCETERA was not limited to music but also fashion. He was honored to become the global ambassador for Lamborghini champagne along with Jerry Wonder and Nick Canon.
"Currently the champagne is in selected locations and my Global Ambassador team is looking diligently to place this luxurious beverage in every prestige lounge, bar across the country."
This artist has done everything from gracing the red carpet at the Grammy's, delivering solid music to becoming a fashion guru. He has become a desired attraction and is only looking ahead to bringing his fans the best and nothing less. To check out the new hit tracks before they are officially released click on the links below.
DSP – https://ffm.to/cxsms7miub
DSP – https://ffm.to/juiq0kykoe
For more on Etcetera, please visit – http://iametcetera.com/index.html
For more on 360 Global Wine please visit – http://360globalwine.com