Richard Schroder delves into a delightfully bubbly slice of Americana with "Skyline". Done with the greatest level of care, he utilizes that western twang to great effect. Over the course of the album Richard Schroder sings from a life lived to the absolute fullest. Family, friends, lovers, these relationships come to the forefront with ease. His arrangements burst with a radiant amount of color. Drums have a calming, steady pace to them. Going for the atmospheric everything about the album has a vividness to it for a great deal of color comes into the fray.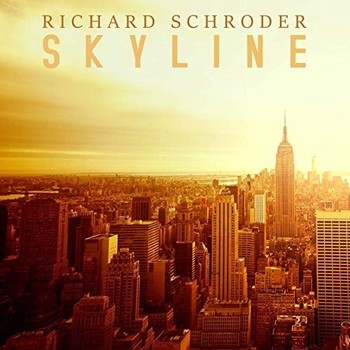 DSP – https://open.spotify.com/album/4hbQoUKbwNrVivZ7sxFAxp
A rollicking good time introduces the album with "Almost an Angel". Full of sheer joy the whole of the piece grows and grows. "Let's See How Far We Can Go" goes for a cinematic scope featuring a lilting sense of tenderness. The romance wrapped within the track has a carefree disposition. Nicely tapping into the joys of seeing children grow up "Don't You Grow up on Me Now" has a quiet beauty to it. Such exquisite detail flows through it making it the highlight of the album. Funk and country merge to become one on the hybrid of "Stay Over". With "Midnight Downpour" Richard Schroder explores a much more contemplative mood, for the whole of the work unfurls majestically. Neatly bringing everything to a gorgeous conclusion is the lush scope of "Hallelujah Skyline".
With "Skyline" Richard Schroder crafts something truly special, providing to be a deft storyteller.