The guitar intro to Midnight Lands' "Catch and Release" sounds a bit like one of those great old Cheap Trick riffs. Midnight Lands' album Destroy the World, which is Ben Averch's project, is one rewarding rock and roll experience.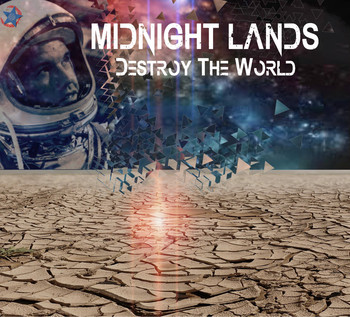 The track is just under four minutes long, but it incorporates plenty of rock goodness. It doesn't really sound like much of what we hear on the radio today. One stark exception that's like it, might be Foo Fighters. Dave Grohl, after the demise of Nirvana, created one fine classic rock band with Foo Fighters. And that's what it is. His 'new' band, which has lasted longer and produced far more recorded music than Nirvana ever did, is not Grunge, Part 2, by any stretch of the imagination. Once Grohl stepped from behind the drumkit, all his classic rock influences came immediately to the fore.
"Catch and Release" features plenty of wonderful electric guitar on it, as do most songs considered to be classic rock. Whether it's the Cheap Trick-y-part at the beginning, or the underwater electric guitar solo toward the end, this song sounds a whole lot like a lot of the best music we heard on 70s FM radio.
Streaming:
https://open.spotify.com/track/6wBRR8uDg4A0ZNNjSl4GL4
Averch is not a naturally great singer. He's not going to give Robert Plant any concerns with his vocal on this one. He sings with a nasal-y tone, from start to finish. This is not at all a bad thing, though, because what he may lack in natural singing ability, he more than makes up for it with vocal passion. There are some rock singers in love with their own voices. They even sound like they're falling in love with themselves while they're singing, at times! Then there is Averch, who sings with uncontained passion. He has a clear urge to communicate with his audience. He's by no means in love with his singing style, and this single is far from the equivalent to a musical selfie. Guys like Neil Young and Ian Hunter are the exact same way. Nobody hires either of those two to sing the national anthem at sporting events. Sure, they can do it; but do we really want to hear it? Nah! Then again, Young is Canadian, and Hunter is English. Even so, the image of Young belting out "O Canada," might just give you nightmares.
Midnight Lands is not a punk rock act, but the enthusiasm expressed with this song reminds one of those early, crazy days of punk rock. Then, it was not about looking all cool, even though the style inspired some memorable fashions. Instead, this was a time when – at its best – only the music mattered. Averch sings "Catch and Release" as though his very life depends upon it. And isn't that what you want from your rock music? Heck, if you want fashion statements posing as musical expression, skip over to Madonna. Catch and release is a term used to describing fishing without keeping one's catch. Don't do that with this song, though. Now that you've caught it, hang onto it. It's a keeper.
https://www.instagram.com/midnight.lands/
-Dan MacIntosh