There aren't a lot of artists who are also excellent storytellers. Andrea Desmond is one of the few singer/songwriters that can write a lovely song and also deliver and effervescent performance. Based out of Los Angeles, Andrea trained under Alan Menken who has won many Oscar awards for his composition works in well-known Disney classics. This helped her to grow her skills as a singer and composer in the best environments and tutelage.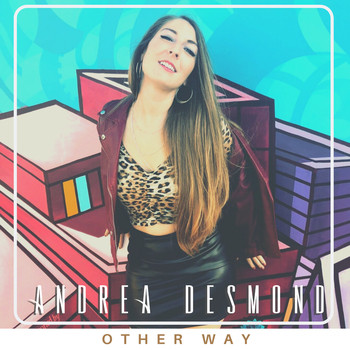 Andrea sometimes referred to as the perfect musician because she possesses the triple threats of amazing looks, a beautiful singing voice and music composition. She is impressive whether singing indie music or her typical genre of Pop and Electronic. Having worked in the LA area for a while to build her music knowledge, she has continued to deliver amazing songs. "Other Way" is a lively song that is a reflection of Andrea in that it is genuine, easy to relate too, beautifully sung and well written.
DSP – https://open.spotify.com/album/2N5Ayg7H0Cyn3TSrl4MUM3
"Other Way" tells the story of friends who want to do more for each other and letting the light within shine. Looking the other way sometimes is important when there's nothing else to do. Andrea brings her regular energy to the song, it's fast-paced and "happy." The production is excellent with all the instruments coming through and instead of overpowering the vocals, do a perfect job of complementing them. Mastering is also technically sound with every aspect of the song coming through the speakers beautifully. If you listen to "Other Way" with headphones, you will really enjoy the body of work that Andrea put together.
The song is quintessentially Andrea Desmond in the ways that it shines through from the beginning to the end. You can easily tell that it is one that a lot of work went into. Andrea continues to deliver excellent work and is an inspiration to other young artists on how quickly a career can skyrocket given a good work ethic and solid fundamentals. "Other Way" should definitely be on your summer playlist.