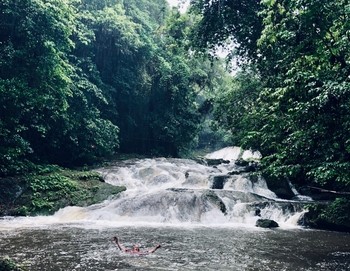 A tenderness runs through Tony Levitas' heartfelt "Never Could Be Wrong". Done with a great soulfulness, Tony Levitas incorporates elements of the blues, indie rock, dream pop and balladry into a perfect whole. His voice possesses such reassurance as the entirety of the work has a gracefulness. The attention to detail feels simply stunning, for Tony Levitas has his own unique delivery, one that has a well-worn thoughtfulness to it. Lyrically too the piece has a precision to it for his opts for a form of storytelling that has a closeness to poetry. Simply overflowing with such sweetness Tony Levitas lets the piece grow and expand until it simply soars up into the heavens.
DSP – https://open.spotify.com/artist/0ibW7dUejr6ExbOHsc5Gnu
Going for a mystical open the tactile percussion works wonders in setting the tone. Synthesizers have a distinctly ambient flavor to them. Upon his voice entering into the mix things start off in earnest ensuring that every element positively shines. His lyrics have a loveliness to them. The buildup of the work gives it a profound quality for it all has a great fervor to it. With the ambient and rock elements merging together into a cohesive whole it all has such power behind it. With a universalist spirit to it the song transcends easy categorization to transform itself into an absolutely blissful mixture of dazzling colors.
"Never Could Be Wrong" shows off Tony Levitas' careful skill in creating a world that feels uniquely his own.