We are so excited to start off on a Tuesday with a Q&A from Steven King. Steven is having a busy summer as he plays live and releases a new EP 'Earth Hurts.' We were excited to get his time and have him let @skopemag's global audience learn what is really going on – enjoy!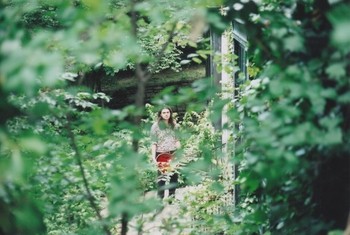 Where are we talking from today and how is summer so far?
I'm currently sitting in the waiting room of my new dentist's office about to go under for some surgery – Summer has hit hard, but can't get any worse after this appointment.
Any festivals or live shows you will be playing and/or performing this summer?
My good friends in a band called The Roof Dogs are moving from Columbus to Chicago later this year, so I'm lucky enough to close out their going away show with my new backing band. July 19th at one of my favorite venues, Ace of Cups. Other than, just a few weekends out and one-off shows planned. Still waiting to hear back about my booking inquiry at Epcot.
You have a new video & EP out now – tell us about how long that EP took from writing to distribution?
The 5 track EP, 'Earth Hurts' actually features 3 music videos to accompany each single we've released; the whole process took about 3 months from writing to distro. I wrote all the songs in a span of a week or two after my last full U.S. solo tour (I usually do my writing in short sprints like that). Since the songs are all solo/ acoustic, the recording process wasn't too strenuous, and we were able to get everything mixed, mastered, and released pretty promptly. This is definitely my most stripped-down release to date.
Why did you choose 'The Drip' as the lead single and what is that tune about?
The song is actually one of three singles from the record, but it's one of my favorites on the tape. A close childhood friend of mine recently passed away (I called him Jobie, but we'll leave his real name out of the article). He had written a poem a while back about some interesting nights we had, and the lyrics are derived from it. I hope the song speaks for itself but it's generally about grabbing psychedelic drugs by the horns and trying to find the keys to your car.
When you are about to release new music and art does that give you anxiety how it will be received?
It used to give me much worse anxiety, at this point I just use my music and art as a way to combat that. I feel like each release I've put out is very centered around certain parts of my life, and epitomize what's happening inside my head during that phase of my life.
What is something interesting about you away from music that folks would want to know?
I'm pretty sure I have the largest collection of (strictly) water Pokemon cards in the Midwest. Also, I just got a really good haircut.
What is coming up over the next 6 months and where you @ on the infamous socials?
I've got a new full length record coming out at the end of the year (some large things happening there that I can't discuss just yet). Some short tours. Also a 3 page spread in Hustler Magazine. Find me at:
@thestevenking – Twitter
@therealstevenking – instagram
@stevenkingofficial – Facebook