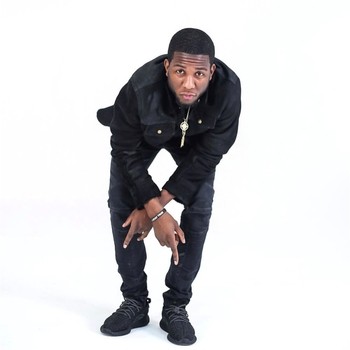 by Nick Christophers
Say what you may about Hip Hop that it's time has come and gone but there has been an upswing with artists like Vino World, Etcetera and many others. Artists like Vino World have approached Hip Hop in a new way to make it more positive and more fun. Most of his music stems from his upbringing and what he has heard and seen. His songs promote the desire to be ambitious and to follow your dreams. They also harp on enjoying a good glass of Patron along with beautiful women and working hard to escape the hood.
His moniker is very unique, Vino World. As he explains "we all know wine only gets better with time". How true, as Vino World has already knocked it out of the park with his latest single "50-50" which has hit 10k plays on SoundCloud within its first week.
S – https://soundcloud.com/vinoworldmusic/50-50vino
"The record has a universal bounce and sound that drew me into creating it. It's a common slogan "Can't go 50-50 wit no hoe" which means we can't go half if you're not for me because when I did try that- I got my heart broke."
Vino World has made some impressive moves with collaborating with other urban artists. Recently he paired up with Harlem native Neek Buck with the single "Now Aint No Fun" which was produced by Dizzy Banko. The video for the single was directed by Benji Filmz and is an exciting party like vibe that invites you to join the fun.
He has performed at a few venues in the Tri-State area but one seems to stand out for him. He played at the Homecoming at Delaware State University where he graduated from. That had a personal touch for him where he really felt the energy that seemed to fill the stage. He hopes to return there again and give them an even better show.
Many people have a specific way of categorizing Hip Hop and the type of vibe Vino World offers is quite different. His is what is termed as melodic Hip Hop. A sound many do not have.
"My definition of Melodic Hip Hop is harmony and flows on hip-hop beats. Hip Hop is straight rap and bars not too much focus on harmonies. I tend to do both. It's Rap but I put my harmony sound behind it but actually take pride in what I'm saying on record opposed to what just sounds good."
Vino World is currently gearing up to release his new project 'Vino Retrograde" EP on July 12th. He is a versatile singer/songwriter who enjoys sharing his worldly experiences in a universal way not just limited to his Harlem roots. His new single off the upcoming EP is available now on SoundCloud.