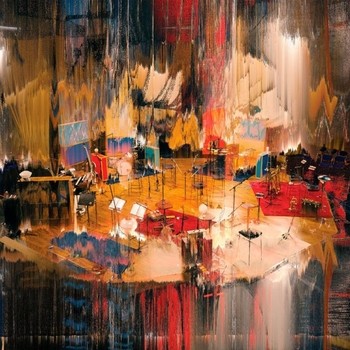 Even though I couldn't understand the words due to the lyrics being in Spanish, I know good music when I hear it. And No TeVaGustar offers very good-sounding music on 'Otras Canciones' that is professionally done and so full of life. No TeVaGustar is referred to as "the most important group in Uruguayan rock and one of the most popular in Latin America" and I can attest to this notion after hearing the band's new release.
'Otras Canciones' is a wonderful collection of songs celebrating the fact that No TeVaGustar has been a band for 25 years. So, a quarter-century worth of some of the group's oldies but goodies along with songs that don't get played often at previous shows. All of the tunes are reimagined and reinvented by No TeVaGustar giving all of the recordings newfound vibrancy. This album was produced by Hector Castillo who has worked with the likes of: David Bowie, Lou Reed, Gustavo Cerati and many others. Not to mention, there a number of special guests featured on the record adding their unique touches to the whole project. No TeVaGustar is a Grade A, high quality band that has the "Go Big or Go Home" mentality with 'Otras Canciones'.
Stream – https://open.spotify.com/album/72SqrtijWJKq6ukitktd1D
Right away when listening to these songs, I picked up on excellent harmonies and just a vast musicality that carried on from beginning to end. All 14 tracks provide satisfying vocal dynamics and flavorful, enticing melodies that make you feel good from head to toe. I have to say that there is a happy-go-lucky vibe and bright 'n' airy presence that carries through the entire album. No TeVaGustar gives you the best of all worlds from fine-tuned instrumentation and masterful arrangements to a fun-filled sound and top-notch production.
It's no surprise to me that No TeVaGustar has received seven Latin Grammy nominations in the span of their career because 'Otras Canciones' is a true work of art that can be cherished & appreciated by many. This new record also coincides with the release of their new biographical book titled "Memorias del Olvido". The first 25 years for No TeVaGustar have been successful to say the least but after taking in 'Otras Canciones', I have a feeling that this band is just getting warmed up!
https://www.instagram.com/notevagustaroficial/
By Jimmy Rae (https://twitter.com/2JRae)