As soon as I hit Play on this track, I was immediately overtaken with infectious audio penetrating my eardrums. Hailing from Sin City, Rockie Brown was named as "one of the city's most promising artists" by Las Vegas Sun. I can understand why because this artist is a real firecracker lighting up The Las Vegas Strip. So if you're feeling lucky, then put everything you have on Rockie Brown because "Get Gone" is a winning number!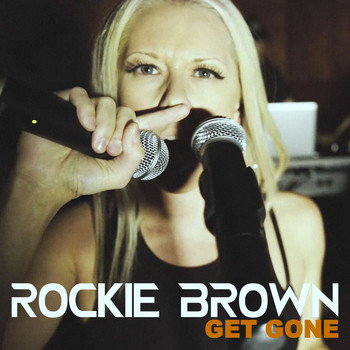 This is the first single off of the follow-up EP, 'Mad World', which is already receiving national airplay at dozens of college radio stations around the country. The sound of "Get Gone" is most certainly original and oozes fresh vitality. I'm hearing tons of elements hitting me at all at once from Rock and Pop to Hip-Hop, Dance, Electronica and even Alternative. Rockie Brown can't be contained to one box and her song would signify that with its BIG F…You to mainstream snooze fest. Rockie can be heard rockin' the mic like a champ on "Get Gone" displaying plenty of edge with a little sass. The energy displayed on this track is off the charts with the whole band just throwing it all on the table and getting a friendly 'n' desirable roll.
2019 has already been really good to Rockie as she signed 8 major deals with: E!TV's "Keeping Up with the Kardashians", "Total Divas", "Total Bellas", A&E's "Born This Way", MTV's "The Real World", "Lohan Beach Club",TLC's "The Healer", USA Network's "Miz & Mrs.", OWN Network's "Family or Fiancéas" well as Discovery, TLC and NASCAR International. Rockie Brown looks to keep the momentum going with "Get Gone",(https://www.youtube.com/watch?v=WExEOFPMkRs), and her new EP 'Mad World'. Just like Apollo Creed, Ivan Drago and Mr. T couldn't keep Rocky down, you can't keep this Rockie down either. Rockie Brown is comin' out swingin' with a killer hook and a heart of a champion. Rockie came to play but she is not foolin' around in this music game.
By Jimmy Rae (https://twitter.com/2JRae)