Listen and enjoy new single from Pioneer's Dirty South Hip Hop 'Hamma No Jamma' produced by Randem Word.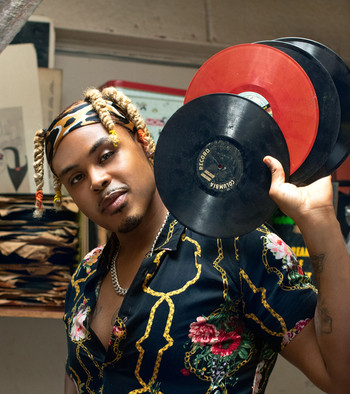 Once again Pioneer is back with his Southern rap sonic flair. People who fall their head over the heels on the Dirty South music genre, can get their ears excited with listening Pioneer's recently launched soundtrack ' Hamma No Jamma'. If one loves Hannah Montana from Migos, he will become enthralled with 'Hamma No Jamma'. Pioneer has shown enough expertise in weaving songs around Southern rap earlier. This expertise is intact in 'Hamma No Jamma', too.
The song begins with an enchanting mood with the singer singing 'Hamma No Jamma' at a lower vocal that becomes prominent with the song proceeds. The enthralling adlibs, enchanting instrumentation create a mood that is impossible to surpass. Both the instrumentation and the music is reminiscent with the Dirty South, but with a little experiment on it. It seems as if the musician has weaved the lyrics and the music on the ground of Dirty South, but with adding some extra ingredients in it, stirring the mixture with his musical excellence.
Nearly all rap songs sound like the banging single. Here, in 'Hamma No Jamma', too, the singer is banging alone with his lyrics. The musical flow along with the instrumentation is spontaneous. There is nothing like exaggerated sound or music; in fact, it sounds like the music and the lyrics are coming spontaneously out of the singer's mouth, and here lies the best part of the song. The song sounds bewitching and dazzling on the radio. Once the audience listens to 'Hamma No Jamma', it is impossible to come out of its spell.