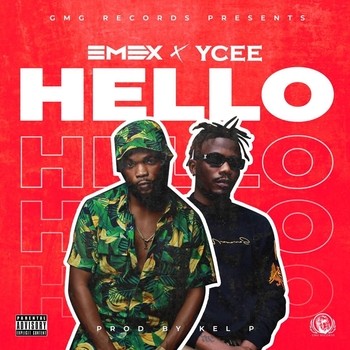 A luxurious sound wafts from the silky-smooth style of Emex's "Hello" (ft. YCee). Truly lush, the piece draws from the softest impulses of R&B, electro, and pop. Completely immersive the whole track simply washes over the listener. Vocals opt for a gentle, tender approach serving as the heart and soul of the piece. From these lyrics all else flows. Percussion never overwhelms it maintains its light and nimble tact throughout the entirety of the song. Melodically rich Emex chooses to keep things to the absolute essentials always keeping things bright and airy.
Audio: https://emexeotftycee.fanlink.to/Hello
Gentle synthesizers waft into the surroundings. Drums hit with a bouncy quality for the whole of the track has a hazy quality to it. Only upon the introduction of the vocals does the piece gain a true and real soul. Lyrics have a playful quality to them while they merge into a singular whole. Melodies waft in the air in such a glorious way. Full of love the entirety of the piece comes into bloom in such an approachable fashion. Layer upon layer of sound comes into the mix further adding to the warmth of the track. Evolution of the groove happens with such subtle twists that it becomes almost imperceivably slight at times. Yet it is this slight nuance that adds to the feeling of true power that permeates the entirety of the piece.
By opting for such a warm inviting quality, Emex crafts a flawless world on the meditative "Hello" (ft. YCee).