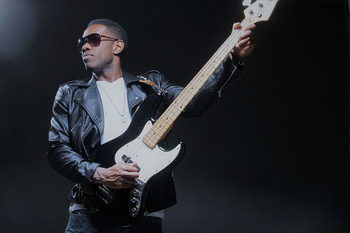 With a varied rotation of experiences and skills, Timothy J. Wilson is a singer, songwriter, multi-instrumentalist, producer, and part-time actor. Growing up in White Plains, New York, Wilson relocated to Atlanta, Georgia for the next chapter of his music career. Within five months, he sold over 1,000 copies of his album Kiss Me and performed across the city.
As the son of a preacher, Wilson credits his current music passion to his humble music beginnings. His role in the church exposed him to all aspects of music early on, and is where he honed his skills as a multi-instrumentalist. As a teen Wilson was able to secure his first professional recording gig as a session drummer for an Atlantic Records recording artist, through the recommendation of the organist at his church.
http://www.timothyjwilsonmusic.com/
A lover of music and the music business, Wilson started his own record label, Tim'elody Records. He states, "You have to see yourself achieving your dreams, that will give you the will to push through even when the journey seems tedious." Wilson has watched his success grow in other fields as well. As a part-time actor, Wilson was cast for an episode of BET's show Let's Stay Together and the Warner Brothers film The Nice Guys. He also started his own show called Timothy J. Wilson Live!, where fans could enjoy an hour-long performance from Wilson for free. In 2012, he was chosen by Shanti Das (Laface, Universal Motown) to perform as the Artist of the Month at ATL Live on the Park.