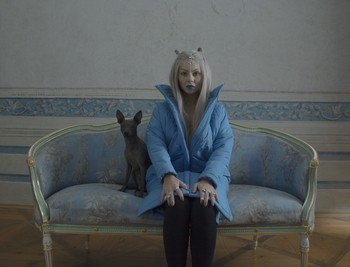 Czech Republic music artist Giudi is one of the new breed of self determined musicians who effortlessly combine creating music with fashion and art and taking their music across the world.
Her Alt Pop combines uplifting sometimes dark melancholic songs with a future electronic soundtrack, her distinctive vocals managing to be both haunting and melodic, with warmly reflective lyrics. Her new single Tribe, is a celebration of diversity and inclusiveness in society,
"Save your life from the dark, and let your light shine out"
The video premiered by Red Bull, was directed by Tomas Blaha and shot inside the baroque splendour of Chateau Nebílovy in western Bohemia. Featuring models from the trendsetting "nonmodel" New Aliens Agency. Maki Kafkova choreographed, the dancers came from the reknown JAD Academy and Giudi was creative director and producer.
After a baptism of fire, when she entered Czech/Slovak X-Factor (which resulted in her appearing in the final of as part of a production created girl band) and then a stint as lead singer of a rock band, Giudi launched her solo career in 2017 with the release of her EP Reborn To Be, resulting in her receiving the Silver Award for Best New Artist at the Czech music awards in 2018.