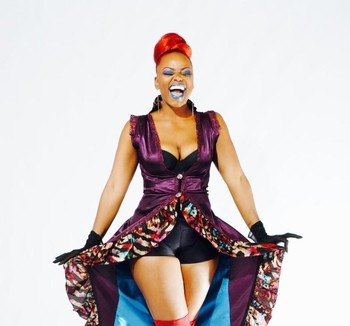 Some have even dubbed her the hardest working undiscovered star, but undiscovered she'll be no more. While rehearsing and touring for other mega talents by day, Erin Stevenson was brewing her own storm by night.
In 2017 Erin released her debut single entitled "Naked" and in 2018 her single "Hangin" made the top 10 on the UK charts and charted on the soul charts in the United States. Due to the demand to hear more, she's finally figured it out and is ready to give the world all of her…starting with her next single "MAKE IT LAST FOREVER" set to be released "officially" on Valentine's Day, although its already charting on the digital radio charts and indie charts. She effortlessly fuses a retro 80's/90's r&b sound, with current melodies, and infectious hooks. Erin's music is guaranteed to soar straight to your heart and infect your soul.
Houston we have a problem cause this rocket's finally ready to take off and change the atmosphere…which is exactly what she does every time she opens her mouth to pour out her heart through song. Either she'll win you over with her natural southern charm or her undeniable talent and infectious energy.
"One morning I woke up bored and tired of living a purposeless life. I walked into my boss's office while working for NASA and told him to fire me. I laid my CD on his desk and told him to listen to it, and if he felt like I sucked I'd return to work the next day with a smile on my face…that evening I received my notice…the next day I was asked to tour with Janet Jackson." But that's not where her story begins.