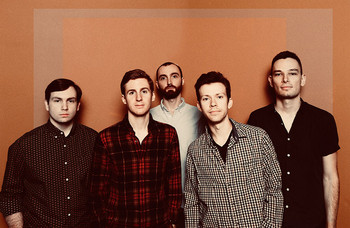 Everyone has experienced a great piece of music accompanied by a poor video, or conversely an underwhelming song elevated by an inspired visual. But when an equally imaginative filmmaker and a group of songwriters combine their crafts and creative visions, the result is pure harmony. That's what we've got for you today: a collaboration between a few of the only genuine rock songsmiths left in New York City and a young director whose work has already been recognized by Werner Herzog. The band is Earthquake Lights. The filmmaker is Minu Park, a prolific Korean-American artist. They've brought their talents together for the first time and the result is "Moonlight," a haunting clip for an eerie, unforgettable song.
http://www.facebook.com/earthquakelightsband
"Moonlight" is a perfect representation of the enchanting music that Earthquake Lights generates. This track is delicate, hypnotic, and so appealing that it demands a second listen. The song is built on an intriguing chord progression – one that teases resolution but never quite reaches it. It's that harmonic underpinning that allows the song to radiate such a sense of instability and mystery. Lead singer Myles Rodenhouse's clear, pure voice guides the listener through the track, while the rest of the band imparts atmosphere, color, and drive.
To capture a truly classic sound, all the strings on Moonlight, as well as the upcoming Distress Signals album, were recorded at Abbey Road Studios. The rest was cut in Brooklyn at Rodenhouse's own Douglass Recording, a recording studio that has booked artists like Cage The Elephant, Bombay Bicycle Club, rapper Talib Kweli, and is rapidly gaining a reputation as one of the best sounding rooms in Brooklyn.