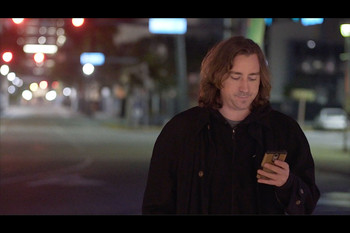 Brothers David and Sebastian Fox were exposed to music at a young age by their father. A traveling musician who gave them their first taste of guitar, he wrote protest songs in his native Argentina and instilled in them a love of a myriad of musical styles. The brothers are trained, touring classical guitarists, playing small theaters across Europe, even sharing the stage with Pavarotti. Chase The Jaguar is all about their other love: stripped-down, catchy indie rock.
http://www.chasethejaguar.com/
"Never Let You Down" is Chase The Jaguar's first M.E.G. Records single, in conjunction with Florida's Neurodisc Records, off an upcoming album they are continually in the process of writing. M.E.G. gets its name from the initials of the rock icon Maurice Earnest Gibb, who needs no further introduction. The folks at M.E.G., a label born of the legendary Brothers Gibb, heard what the Brothers Fox could do, and they immediately partnered up. Here David sings with an ethereal world-weariness, insisting that as long as his concerned loved one keeps up the façade that everything's just fine, and asks nothing of him, he promises he won't disappoint them.
The lyrics' isolation is given the perfect visual backdrop by director Lazaro Rodriguez – a city of millions, deserted at the loneliest hours of the night. The band set out across Miami at 3 AM, roaming the empty streets till they found a spot that fit the track's moodiness. From there, they took a shoot-first-figure-it-out-later approach, grabbing footage on the go and sneaking onto rooftops.