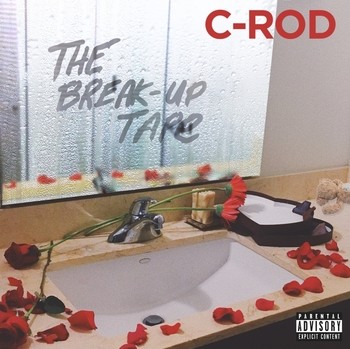 C-Rod offers a hot take on the coldness of break-ups with "The Break-up Tape". With a flawless flow the whole of the album has a carefully crafted quality. Every track offers yet another chapter in a greater story, one that explores the power of relationships. Arrangements go for a casual cool style to them, nicely drawing smooth jazz samples and morphing them into something fantastically new. Samples also have a second origin, the usage of samples from classic breakup scenes, like Woody Allen's "Bananas" further add to the highly personal quality of the album.
https://c-rod.bandcamp.com/album/the-break-up-tape
Nicely setting the tone for the album is the opener "What Is Love (Intro)". Lush, glowing keys anchor the funky style of "Slept In My Bed". Easy-going grooves underlie the sadness of the narrative. By far the highlight of the collection "Slept In My Bed" offers a highly detailed dissection of a breakup. A swirling kaleidoscope of samples merge on "Love Is A Fairytale (Fairytales Are Not Real)". With a right level of playfulness are the bouncing beats of "Candy Girl". Harsh vibes permeate the confrontational approach of "Think About IT". Quite catchy is the potency of "Business". Tension and anxiety run through the whole of the gorgeous "Potion". Going for a retro appeal is the slow-moving rhythms of "Ridiculous". Following up on "Ridiculous" is the mellowed-out "Outro".
Done with a deft level of skill, C-Rod sculpts a true piece of art on the all-consuming trip of "The Break-up Tape".