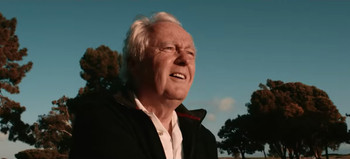 Songwriter Davie Simmons completed this video for his lovely wife Angel Firestar Simmons in time for their 20th Anniversary June 21st. Featuring SF Ballet Principal Sasha De Sola.
Film locations included the San Francisco War Memorial Bldg Green Room and Herbst Theater, Monarch Golf Course San Leandro and Davies Man Cave his 2014 MB Navion. Fimed by Fernando Cowan (Cowan Agency) editing David Simmons, Fernando Cowan.
Singer, Songwriter, former drummer from Larder Lake Ontario, Davie Simmons now resides in California. Melody maker extraordinaire and an imagination and quirkiness to match he along with Andy came up with "Finding David" the Ultimate reunion of a sixties band Screenplay and Soundtrack.